What type of packaging is used for skincare?
Oct 10,2023 | Views: 72
Packaging for skincare products can vary widely depending on the specific product, brand, and intended use. The type of packaging chosen for skincare products is often influenced by several factors, including product formulation, marketing goals, environmental concerns, and consumer preferences. Here are some common types of packaging used for skincare products:
Bottles:
Many skincare products, such as serums, toners, and cleansers, are packaged in bottles made of glass or plastic. These bottles often come with various types of closures, such as pumps, droppers, or screw caps, to dispense the product in controlled amounts.
Jars:
Thick creams, masks, and moisturizers are often packaged in jars made of glass or plastic. Jars are convenient for products that are thicker in consistency and may require scooping or spreading.
Tubes: Skincare products like lotions, creams, and sunscreen are frequently packaged in squeezable tubes made of plastic or metal. Tubes are practical for controlled dispensing and are often preferred for products that need to be protected from air and light.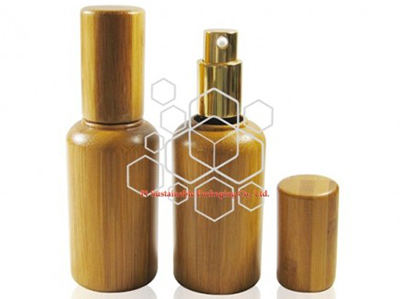 Airless Pump Containers:
These containers are designed to prevent air from entering the packaging, which can help preserve the product's integrity and prevent contamination. They are commonly used for products with active ingredients that can degrade when exposed to air, such as vitamin C serums.
Ampoules:
These are small, sealed vials often used for single-dose skincare treatments or highly concentrated serums. They are designed to keep the product fresh until it is used.
Dropper Bottles:
Many facial oils and serums come in dropper bottles, which allow users to dispense a few drops of the product at a time. The dropper also helps prevent contamination.
Sheet Masks:
Sheet masks are individual masks soaked in a skincare solution. They are typically packaged in foil or plastic pouches to keep the sheet and solution fresh until use.
Pumps and Sprays
: Some skincare products, such as facial mists and sunscreens, come in packaging with pump or spray mechanisms for easy application.
Tins and Compacts:
Solid skincare products like balms, solid perfumes, and sunscreen sticks are sometimes packaged in tins or compacts made of metal or plastic.
Eco-Friendly Packaging:
In response to environmental concerns, many skincare brands are adopting eco-friendly packaging options. This can include recyclable materials, minimalistic packaging, and refillable containers.
Travel-Size Packaging:
Smaller, travel-sized versions of skincare products often come in mini bottles, jars, or tubes for convenience during travel.
The choice of packaging not only affects the product's preservation and usability but also plays a role in brand identity and consumer perception. Sustainable and eco-friendly packaging is gaining popularity as consumers become more environmentally conscious.
Prev: Why choose Pi Sustainable Packaging for luxury jewelry and cosmetic packaging?
Next: What material is used for cosmetic packaging?