What material is used for cosmetic packaging?
Oct 07,2023 | Views: 66
Cosmetic packaging can be made from a variety of materials, depending on the specific product, brand preferences, and environmental considerations. Some common materials used for cosmetic packaging include:
Plastic:
Plastic is a popular choice for
cosmetic packaging
due to its versatility, durability, and cost-effectiveness. It can be molded into various shapes and sizes, making it suitable for containers such as bottles, jars, tubes, and compacts. Common plastic types include PET (polyethylene terephthalate), PP (polypropylene), HDPE (high-density polyethylene), and more. However, there is growing concern about the environmental impact of plastic packaging and its contribution to plastic pollution.
Glass:
Glass is a premium packaging material often used for high-end cosmetics and fragrances. It offers a luxurious look and feel and is highly recyclable. Glass containers are commonly used for perfumes, serums, and certain creams. While glass is more environmentally friendly than some plastics, it can be heavier and more fragile.
Metal:
Metal packaging, such as aluminum or tinplate, is used for some cosmetic products like lip balm tins, metal compacts, and aerosol cans. Metal is recyclable and provides a protective barrier against light and air, which can help extend the shelf life of certain cosmetics.
Paperboard and Cardboard:
These materials are often used for cosmetic packaging boxes and cartons. They can be eco-friendly and are typically recyclable. Paperboard packaging can be customized with various printing techniques and finishes to create attractive packaging designs.
Biodegradable and Eco-Friendly Materials: In response to environmental concerns, some cosmetic brands are opting for biodegradable or eco-friendly packaging materials. These may include materials like bamboo, sugarcane-based plastics (PLA), and other bioplastics that break down more easily in the environment.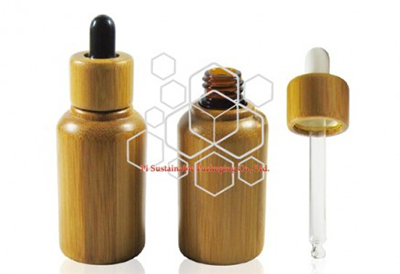 Recycled Materials:
Using recycled plastics and glass for cosmetic packaging is a sustainable option. Recycled materials reduce the demand for new resources and help mitigate the environmental impact of packaging production.
Wood:
Wooden packaging is occasionally used for niche cosmetic products, giving them a rustic and natural appearance. Wood is biodegradable and can be sourced from sustainable forests.
Acrylic:
Acrylic is a clear plastic often used for high-end skincare and makeup packaging. It offers a sleek and transparent look, allowing consumers to see the product inside.
Silicone:
Silicone is used for packaging components like seals and applicators. It is flexible, durable, and heat-resistant.
The choice of material depends on factors like the product type, branding strategy, cost considerations, and environmental priorities. Many cosmetics brands are making efforts to use more sustainable and eco-friendly packaging materials to reduce their environmental footprint.
Prev: What type of packaging is used for skincare?
Next: Luxury Cosmetic Packaging: Elevate Your Brand's Identity