Cosmetic Packaging
Product Details
Sustainable bamboo perfume serum essential oil packaging sprayer bottles for cosmetics makeup and skincare supplies:
Perfume packaging design concept: original ecological perfume bottles design and luxury display make your natural and healthy perfume not only be smellable, but also be visual.
Perfume bottles material and craft:
Original ecological bamboo joint are warpped over glass perfume bottles. Bamboo perfume bottles wear natural fashions over your perfume brand. Piano glossy painting make your perfume look more luxury. Additionally, we can also adopt edible plant base oil to surface processing, so that natural and ecological friendly value can be enhanced. Golden plating over glass perfume bottles sprayer make end consumers associate your luxury perfume quality with gold.
Essential oil bottles volume range: volume can be customized as per your demand, from 30ml, 50ml, 60ml, 100ml, 150ml to 200ml, etc.
Packaging for cosmetics functions:
Thanks to our custom packaging cosmetic packaging solutions, we can change sprayer of perfume bottles to lotion cap, then this bottle will become packaging for skincare lotion bottles, meanwhile, packaging for cosmetics can also become essential oil packaging if we change sprayer to silicone dropper. Here is bamboo essential oil packaging bottles for your review: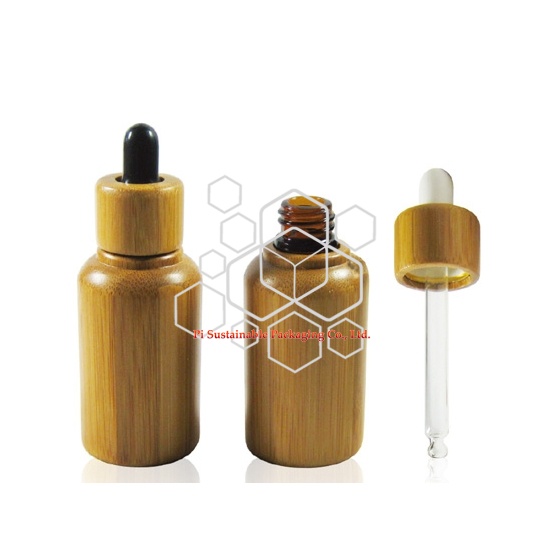 Meanwhile, we can also adopt bamboo boxes to packaging for makeup: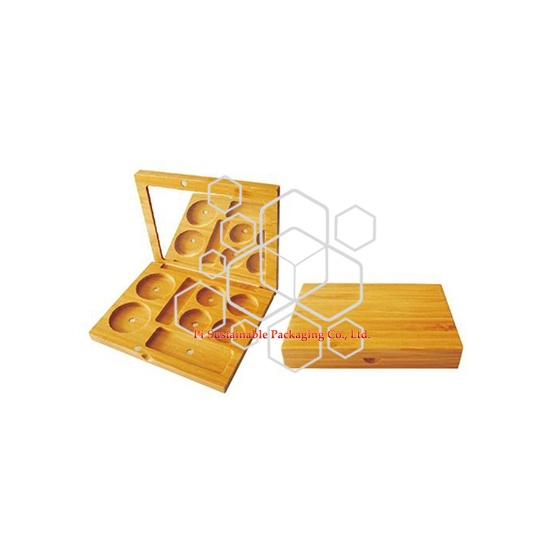 Our core value:
Pi Sustainable Packaging company is leading eco friendly cosmetic packaging supplies in China.Our core value is sustainable packaging for cosmetics help you build luxury and natural brand image.