Why choose Pi Sustainable Packaging for luxury jewelry and cosmetic packaging?
Oct 13,2023 | Views: 71
In a world where first impressions matter, the packaging of your luxury goods plays a crucial role. Pi Sustainable Packaging, a name synonymous with eco-conscious elegance, brings you a range of exquisite solutions for luxury jewelry and cosmetic packaging. Let's explore how our sustainable packaging options can enhance your brand image while contributing to a greener future.
Pi Sustainable Packaging understands that every piece of jewelry tells a story, and its packaging should reflect that narrative. Our luxury jewelry packaging solutions are designed to complement the sophistication of your pieces, ensuring they make a lasting impression.
Eco-Friendly Materials
At Pi Sustainable Packaging, we prioritize the use of environmentally friendly materials. Our luxury jewelry boxes are crafted from recycled and biodegradable materials, striking the perfect balance between opulence and sustainability.
Customization Options
We believe that your packaging should be as unique as your jewelry. Our customization options allow you to tailor the design, color, and texture of your packaging, ensuring it aligns seamlessly with your brand identity.
Secure and Stylish
Pi Sustainable Packaging ensures that your precious jewelry is not only presented in style but is also securely nestled within the packaging. Our attention to detail guarantees that your customers receive their purchases in pristine condition.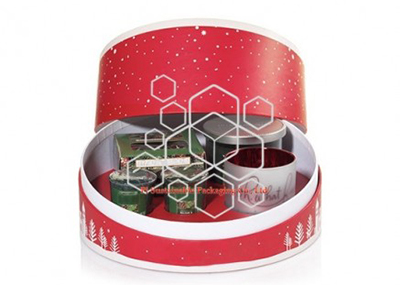 When it comes to luxury cosmetics, the packaging is an extension of the product itself. Pi Sustainable Packaging offers innovative solutions that not only showcase your cosmetics in the best light but also underline your commitment to sustainable practices.
Premium Quality
Our luxury cosmetic packaging is synonymous with premium quality. Crafted with precision, these packages elevate the perceived value of your cosmetic products, creating a sense of exclusivity.
Sustainable Materials
Pi Sustainable Packaging is committed to minimizing the environmental impact of packaging. Our luxury cosmetic boxes are made from responsibly sourced materials, ensuring that your commitment to beauty goes hand in hand with a commitment to the planet.
Aesthetic Appeal
Beauty lies in the details, and our cosmetic packaging is a testament to that. From sleek and minimalist designs to elaborate and ornate styles, Pi Sustainable Packaging provides a range of options to cater to diverse brand aesthetics.
Prev: How are cosmetics packaged?
Next: What type of packaging is used for skincare?