Cosmetic Packaging
Product Details
Bamboo custom eco friendly cosmetic packaging container for serum or essential oil:
MOQ:3000pcs;
Cosmetic packaging design concepts:
Eco friendly cosmetic packaging, luxury cosmetic packaging concepts are integrated into essential oil packaging design. So that your essential oil can be upgraded to luxury grade, meanwhile, your natural and healthy serum functions or formula look more convinced.
Cosmetic Essential oil packaging containers material and crafts:
brown glass essential bottle is wrapped by original ecological bamboo sleeve. In a result, Not only brown essential oil bottle is able to prevent sunshine from raying into your essential oil, but also bamboo essential oil cosmetic packaging containers will also be able to prevent sunshine from raying into your essential oil. Double protective functions will ensure your essential oil or serum quality and keep their validity period be longer. Transparent painting which is applied to bamboo cosmetic packaging containers make natural and original ecological bamboo texture look obviously. This point is able to trigger your target audience to make purchasing decision at sales spot. Here is another eco friendly cosmetic packaging containers custom made of bamboo for your easy reference: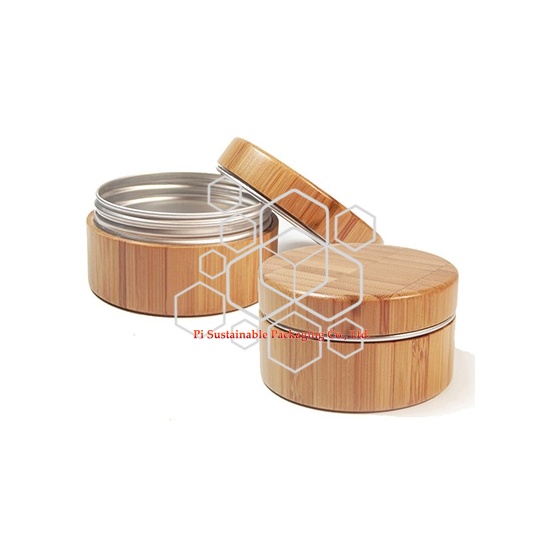 Furthermore, you are also allowed to engrave your own brand logo on bamboo cosmetic packaging containers by laser. So that natural and healthy impression will be embedded into your brand identity. If your budget is enough, we can also custom cosmetic packaging boxes as per this bamboo essential oil cosmetic packaging containers.Here is the picture shown eco friendly cosmetic packaging boxes customization for essential oil: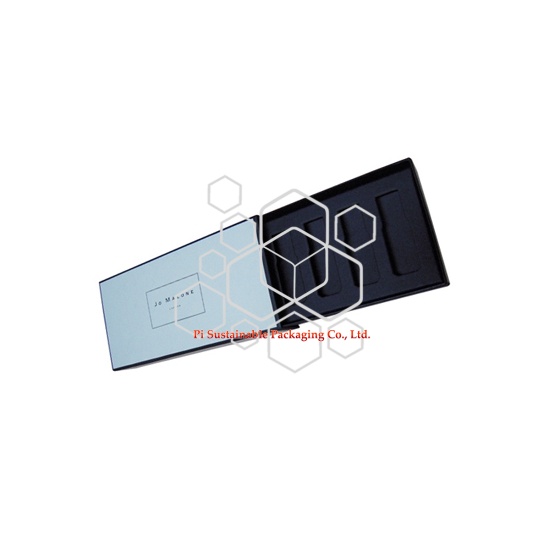 Of cause, the inner tray need to be adjusted as per the shape and dimensions of your own essential oil or serum bottles.
Custom cosmetic packaging solutions:
Our custom cosmetic packaging solutions differ from common cosmetic packaging supplies thanks to our multiple cosmetic packaging material selection: from bamboo, wooden, aluminum, to grey paper board, plastic etc. Additionally, multiple elegant cosmetic printing packaging crafts can also be available to upgrade your brand and cosmetic items to more luxury level: such as gold stamping, laser engraving, transparent painting, colorful printing etc.
Added value:
Pi Sustainable packaging company is a leading cosmetic packaging supplier in China, who is not only able to custom cosmetic packaging boxes, but also cosmetic containers or jars or bottles as supporting to our valuable cosmetic clients group. So that you can pass the whole cosmetic packaging project to us and focus more efforts on your cosmetic ingredient development and brand marketing. Meanwhile, our original innovative cosmetic packaging design will make your brand and cosmetic product differ from your competitors immediately and our strong Research and Development packaging engineering team as well as our packaging consult will run with you along the whole cosmetic packaging project lifecycle. So that all of your idea and concerns can be respected highly.