How are cosmetics packaged?
Oct 18,2023 | Views: 59
Cosmetics are packaged in various ways to ensure they remain safe, appealing, and convenient for consumers. The packaging of cosmetics serves multiple purposes, including protection, preservation, marketing, and regulatory compliance. Here are some common methods and materials used in
cosmetics packaging
:
Containers and Jars:
Many cosmetics, such as creams, lotions, and powders, are packaged in containers or jars made of glass or plastic. These containers often have lids or caps to keep the product protected from contamination and moisture.
Bottles:
Liquid cosmetics like perfumes, lotions, serums, and shampoos are commonly stored in bottles. These bottles come in various shapes and sizes and may feature spray pumps, flip caps, or dropper applicators for easy dispensing.
Tubes:
Tube packaging is popular for products like lip gloss, sunscreen, and creams. These tubes are often made from plastic or aluminum and are designed to be squeezed to release the product.
Compacts:
Powder-based cosmetics like eyeshadows, blushes, and pressed powders are typically housed in compact containers. These compacts often include mirrors and applicator brushes or sponges for on-the-go convenience.
Aerosol Cans:
Some cosmetics, such as hairsprays, deodorants, and shaving creams, are dispensed using aerosol cans. These cans contain a propellant to release the product in a fine mist.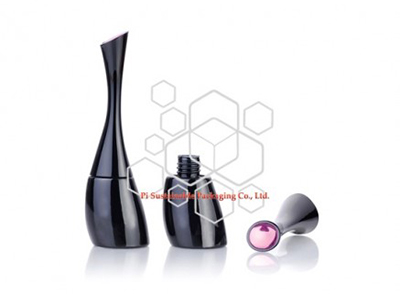 Pumps and Dispensers:
Liquid foundations, serums, and lotions are frequently packaged in bottles with pump dispensers. These pumps allow for controlled and hygienic product distribution.
Sticks:
Products like lipsticks, concealers, and highlighters are often packaged in stick form. This packaging consists of a solid tube with a twist-up mechanism for application.
Blister Packs:
These are commonly used for single-dose packaging of items like tablets or capsules, which may be included in cosmetics like supplements or skincare products.
Sachets and Packets:
Samples, travel-sized products, and disposable items are often packaged in sachets or packets made from foil or plastic. These are convenient for one-time use.
Cartons and Boxes:
Many cosmetics are placed inside cartons or boxes, often adorned with branding and product information. These outer packaging materials provide additional protection and serve as a platform for marketing messages.
Eco-Friendly Packaging:
With an increasing focus on sustainability, eco-friendly packaging materials like recyclable plastics, glass, and paper are gaining popularity in the cosmetics industry. Brands are also reducing excess packaging and opting for minimalist designs.
Tamper-Evident Seals:
Tamper-evident seals and safety seals are often used to ensure the integrity of the product. They provide a clear indication if the product has been opened or tampered with.
Labels and Printing:
Labels and printing on packaging serve both functional and branding purposes. They provide essential information such as product ingredients, instructions, and branding elements.
Cosmetics packaging is not only about containment but also about creating a visual and tactile experience that connects with consumers. It must meet regulatory requirements, protect the product's integrity, and convey the brand's identity. As consumer preferences and environmental concerns evolve, the cosmetics industry continues to innovate in packaging design and materials to meet these changing needs.
Prev: What is the best material for cosmetic packaging?
Next: Why choose Pi Sustainable Packaging for luxury jewelry and cosmetic packaging?