What is the most sustainable packaging for cosmetics?
Nov 14,2023 | Views: 54
Sustainable packaging for cosmetics
involves using materials and designs that minimize environmental impact throughout their lifecycle. Here are some options considered to be more sustainable:
Biodegradable or Compostable Materials:
PLA (Polylactic Acid): A bioplastic made from renewable resources like corn starch or sugarcane. It is compostable under certain conditions.
PHA (Polyhydroxyalkanoates): Another bioplastic derived from microbial fermentation of renewable resources.
Recyclable Materials:
Glass: Highly recyclable and can be recycled indefinitely without losing quality.
Aluminum: Lightweight and easily recyclable, often with a high recycling rate.
Paper/Cardboard: Can be sourced sustainably and is recyclable. Look for FSC-certified (Forest Stewardship Council) paper.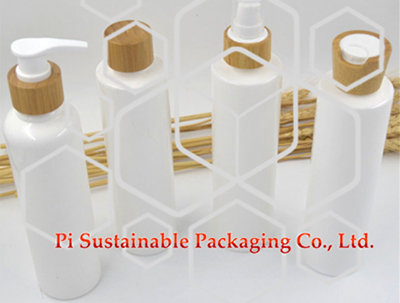 Refillable Packaging:
Refill Stations: Some brands offer in-store or mail-in refill stations for customers to reuse their existing containers.
Minimalist Packaging:
Reduced Packaging: Using less material and opting for minimalist designs can reduce waste.
Post-Consumer Recycled (PCR) Materials:
Using materials that have already been recycled, such as recycled plastic or paper, helps reduce the demand for new resources.
Water-Based Inks and Adhesives:
Using environmentally friendly inks and adhesives can make the packaging easier to recycle.
Biodegradable Plastics:
PHA, PBAT (Polybutylene Adipate Terephthalate), or PCL (Polycaprolactone): These are biodegradable plastics, but proper disposal conditions are essential for effective biodegradation.
Upcycled Materials:
Utilizing materials that would otherwise be considered waste, such as upcycled ocean plastics.
Sustainable Forestry Practices:
Ensuring that any paper or cardboard used comes from responsibly managed forests.
Packaging-Free Options:
Encouraging customers to bring their own containers or offering packaging-free alternatives.
It's important to note that the sustainability of packaging is not just about the material but also involves the entire lifecycle, including production, transportation, and end-of-life considerations. Additionally, the effectiveness of recycling and composting depends on local waste management infrastructure.
Prev: How do you package beauty products?
Next: Dazzling Delights: Unwrapping the World of Luxury Jewelry Packaging