How do you package beauty products?
Nov 17,2023 | Views: 43
Packaging beauty products involves a combination of functionality, aesthetics, and practicality. The goal is to protect the product, provide information to consumers, and attract attention on the shelves. Here are some general steps and considerations for packaging beauty products:
Understand Your Product:
Consider the type of beauty product you're packaging (e.g., skincare, makeup, haircare). Take note of its consistency, viscosity, and any special storage requirements.
Compliance and Regulations:
Ensure your packaging complies with local and international regulations for beauty and cosmetic products. Include all necessary labeling information, such as ingredients, usage instructions, and safety warnings.
Materials:
Choose materials that are suitable for your product and align with your brand's values (e.g.,
sustainable packaging
for eco-friendly brands). Common materials include glass, plastic, metal, and cardboard.
Design:
Create a design that reflects your brand identity and appeals to your target audience. Consider the visual elements, color scheme, and typography. Ensure that the design is consistent across different products in your line.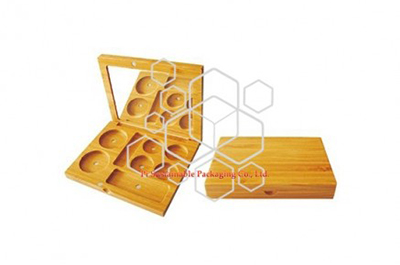 Functionality:
Prioritize functionality to ensure ease of use for consumers. Consider features like pumps, sprayers, or droppers for precise application. Think about how the packaging will be opened, closed, and dispensed.
Size and Portability:
Consider the size of your product and how it will be used by consumers. If the product is meant for travel, ensure that the packaging is portable and meets travel regulations.
Protection and Preservation:
Beauty products often require protection from light, air, and contaminants. Use packaging that preserves the integrity of the product, such as airless pumps or opaque containers for light-sensitive products.
Branding and Marketing:
Leverage the packaging as a marketing tool. Use it to tell your brand story and communicate the benefits of your product. Consider the placement of logos, taglines, and any other brand elements.
User Experience:
Ensure that the packaging enhances the overall user experience. Consider features like mirrors, applicators, or other elements that add value for the consumer.
Testing:
Before mass production, conduct thorough testing of the packaging to ensure it meets quality standards. Test for durability, leakage, and any potential issues that consumers may face.
Environmental Impact:
Consider the environmental impact of your packaging. Explore sustainable options, such as recyclable or biodegradable materials.
Cost Considerations:
Keep in mind your budget constraints while selecting packaging materials and design elements.
Working with packaging experts and graphic designers can also be beneficial in creating an effective and visually appealing packaging design for your beauty products.
Prev: How to make a cosmetic packaging?
Next: What is the most sustainable packaging for cosmetics?