Essential Oil Boxes And Bottles
Product Details
Sustainable Customize Cosmetic Beauty Shampoo Packaging Sanitizer Spray Pump Bottles Supplies made of natural plant base polymer applied to Essential Oil and Serum
MOQ:10000pcs;
Volume range:
From 30ml essential oil and serum sprayer bottles, 50ml Empty Cosmetic Containers: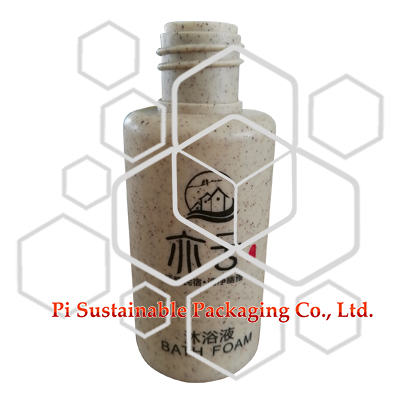 120ml Cosmetic Spray Bottles: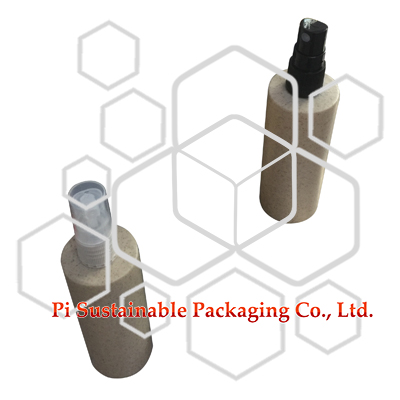 500ml Shampoo or Sanitizer Botles: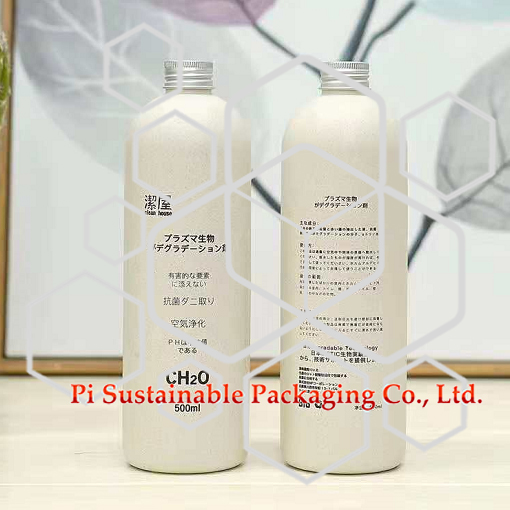 Wide volume range can meet different marketing demands.
Functions:
Considering different functions demand from open market, various sprayers and pump as well as volume range selection allow us to Custom different Cosmetic Containers: for example,30ml spray pump bottles can be applied to Essential Oil Bottles as well as Serum Bottles,120ml spray sanitizer bottles can contain alcohol or other disinfector solutions, of cause, it can also be applied to skincare cream bottles when we use dispensor pump. Additionally, 450ml and 500ml cosmetic bottles can also be applied to shampoo bottles. One of key functions is help you enhance your natural and healthy beauty products value.
Sustainable Cosmetic Packaging Sanitizer Spray Pump Bottles advantage:
Different from following plastic Cosmetic Spray Bottles: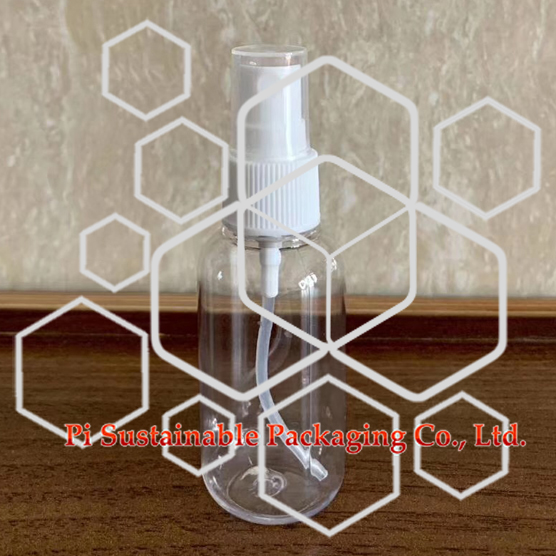 these Lotions Spray Bottles series are made from natural plant and will return to nature partly. Original ecological appearance transfer strong message to end consumers and convince them of your natural and healthy beauty products functions. Meanwhile,during Cosmetic Packaging Bottles model shape and production crafts Design,we have taken your financial control into top priority, because cost of this partly natural Cosmetic Packaging solution is more competitive than completely Sustainable Perfume Bottles as below: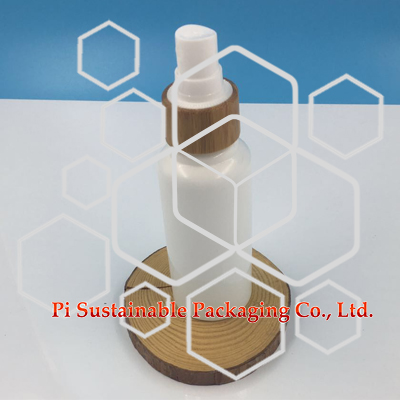 Another core value of Pi Sustainable Packaging Company is our one stop service:we will not only provide Sprayers and Pumps with Bottles, but also provide wide range of Eco Friendly Cosmetic Packaging material selection. Our original innovative cosmetic packaging design help you achieve differential competition via our unique cosmetic bottles model shape design: from cylinder shape to cubic shape etc.
Furthermore, we can also custom ecological friendly wooden Cosmetic Packaging Boxes Design matching with these sustainable Perfume Spray Bottles Supplies. Here is image shown you more detail: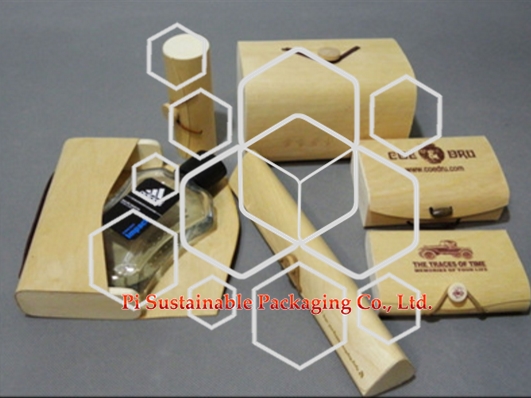 In a result, you can enjoy natural brand image building consistant effection.
Related Products
250ml eco friendly Custom... Natural,ecological and healthy soul will be endued to your cosmetic skincare brand.Skincare...
Custom eco friendly cosmetic...

100% biodegradable and compostable, edible natural plant base polymer ensure cosmetic contents...

Bamboo eco friendly cosmetic... luxury cosmetic packaging display is wrapped by original ecological...