Custom cosmetic packaging boxes supplies form new retail concept for cosmetics brand SEPHORA
Feb 03,2016 | Views: 100
Custom cosmetic packaging boxes supplies form new retail concept for cosmetics brand SEPHORA:
In order to meet the new retailing trend, SEPHORA has been launching their new retail concept, which is called "TIP" in short. What is "TIP"? it is short of "Teach, inspire and play". It means SEPHORA will integrate intelligent technology, hands-on teaching together, and stimulate the beauties inside the cosmetic stores to play together with the personal care professors. As this retail concept, you can find that playing with personal care professors together is the final goal. Playing together is key marketing activity which involve emotional exchanging, interactive experiencing on the function of cosmetic. It is the key factors to trigger beauties to buy your cosmetic.
In order to achieve such fantastic goal in retail, SEPHORA have spent a lot of money and effort in store building, beauty adviser training, custom made luxury cosmetic packaging gift boxes | which is user friendly or very innovative to attract the buyers to play the cosmetic packaging boxes | and so on. Here is the picture shown custom cosmetic packaging gift boxes for your reference: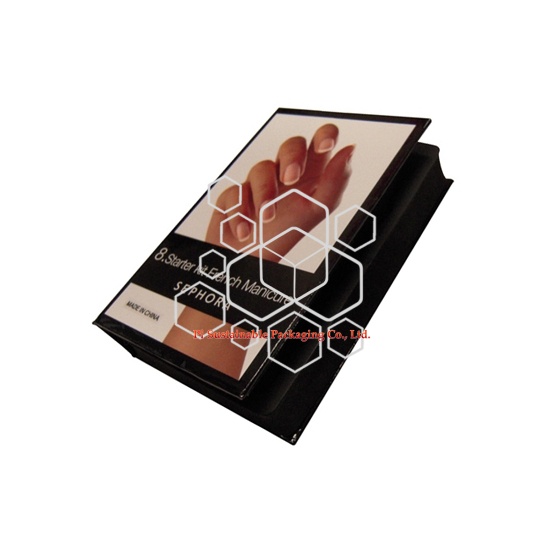 Custom made luxury cosmetic packaging gift boxes design | are inspired by the shape of book, it mix book teaching function into cosmetic boxes |. It comply with the "TIP" retail concept of SEPHORA.
Prev: Inquiry of eco food packaging from Clients in June 2020
Next: Eco friendly and sustainable packaging concepts embellish FLO prestige collapsible paper food packaging lunch boxes supplies