Eco friendly and sustainable packaging concepts embellish FLO prestige collapsible paper food packaging lunch boxes supplies
Nov 09,2015 | Views: 13
Eco friendly and sustainable packaging concepts embellish FLO prestige collapsible paper food packaging lunch boxes supplies:
FLO is a prestige gourmet brand in Europe. As a luxury gourmet brand, they always asked their custom luxury food packaging gift boxes suppliers to offer them custom luxury product packaging solutions. So that it can bring more luxury element to their brands and company.
However, along with the awakening of eco friendly awareness, the picky gourmet lovers will pay more and more attentions to eco friendly and sustainable effort in the luxury food and meal or lunch packaging gift boxes. When they are consuming, they prefer to the gourmet brands who pay more effort to earth protection. Here is the FLO prestige collapsible paper food packaging lunch boxes supplies shown how to embed
eco friendly food packaging
design concept: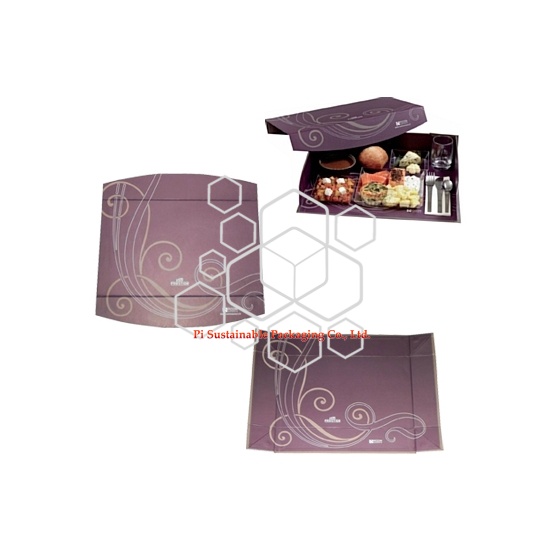 Normally speaking, rigid lunch or meal packaging gift boxes are not allowed to be foldable. However, Pi sustainable packaging company innovatively create the collapsible paper food packaging lunch and meal gift boxes, which can be foldable during transportation. This creative design reduce the energy wastage during transportation, it is an excellent example to perform eco friendly and sustainable development advocated by UN.
Additionally, when you have your luxury meal in western countries, you always need to use disposable cutlery or tableware, as a leading custom food product packaging suppliers in China, Pi sustainable packaging company also offer one stop custom food packaging solutions service to their gourmet clients network. They provide Biodegradable party sugarcane paper pulp disposable plates square series as embellishment, so that when your end-consumers have your gourmet, they can feel your great effort in eco friendly and sustainable packaging field. This effort will help you increase the score of earth protection and attract more clients to purchase your gourmet.
Here is the picture shown our eco friendly and sustainable disposable paper plates for your reference: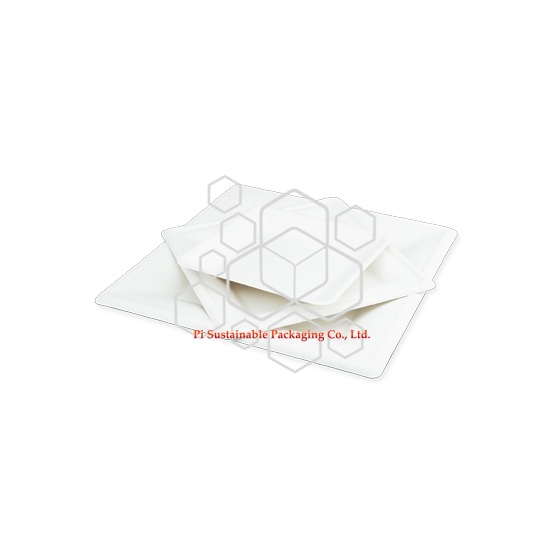 Here is picture shown compostable natural bamboo french eco cutlery for your reference: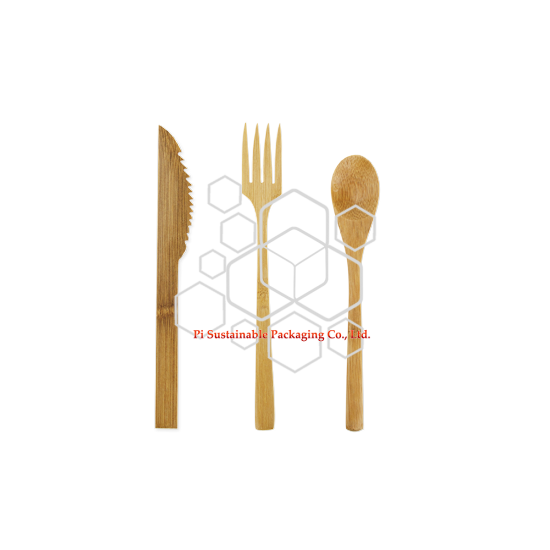 Prev: Custom cosmetic packaging boxes supplies form new retail concept for cosmetics brand SEPHORA
Next: Quotes of Eco Friendly Packaging from USA and UK