Food Safe Packaging
bamboo food grade packaging boxes design for cosmetics tea and chocolate boxes packaging
food grade packaging boxes for chocolate is achieved by natural bamboo, bamboo joint bring natural and healthy feeling to chocolate boxes packaging.Eco friendly packaging and sustainable packaging for chocolate or tea build up responsible enterprise image.

Product Details
Bamboo food grade packaging boxes design for cosmetics tea and chocolate boxes packaging :
MOQ:1000pcs;
Food packaging concepts: food safe packaging and food grade packaging concepts,sustainable packaging,eco friendly packaging,bio and natural concepts,luxury packaging concepts,are integrated into bamboo boxes for chocolates.
Bamboo food packaging boxes for chocolate structure: lid linked to base is applied to cylinder bamboo packaging boxes for chocolates.chocolate gift boxes with lids can be close to bases by screw.
food safe packaging material and processing: food safe packaging boxes are custom made of natural bamboo, which can meet all related testing of food safe packaging. Natural bamboo is from nature and will return to nature resource at the end of food packaging boxes, it will reduce our earth burden and reflect eco friendly packaging concept for food grade packaging. The appearance of bamboo packaging boxes will create natural and healthy image for your chocolate and candy or other food. The color of bamboo food packaging can be custom made, we are able to carbonize or keep original natural bamboo color tailored to your special demand. Additionally, your logo or elegant pattern can be custom engraved outside of bamboo boxes. So bamboo packaging boxes will embed natural and eco friendly packaging tag into your food brand. related bamboo food packaging boxes: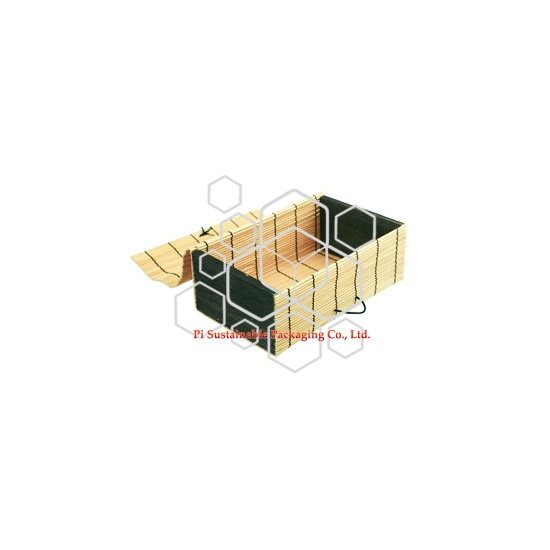 custom chocolate candy boxes packaging solutions: bamboo packaging boxes can be suitable for chocolate and candy thanks to food safe and food grade character of natural bamboo. Food grade packaging feature entitle bamboo packaging boxes to be the excellent choice for eco friendly cosmetic packaging. Bamboo eco friendly cosmetic packaging gift boxes are able to contact cosmetic contents directly. The following picture is an excellent example shown you bamboo packaging for cosmetics: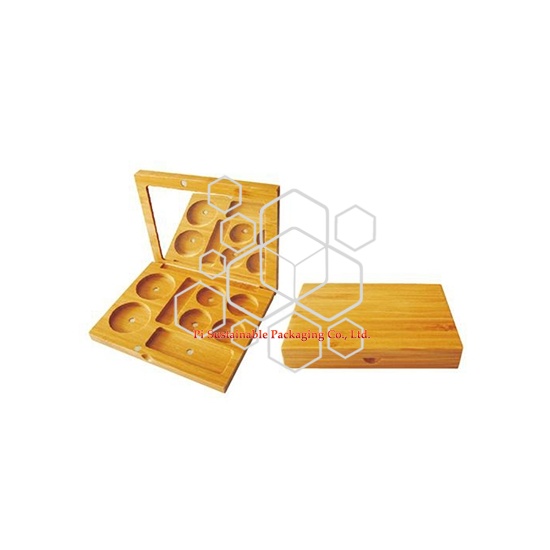 The dimensions/shape/color/logo and so on can all be custom made.
Application: bamboo boxes are not only able to packaging for chocolates, but also can be bamboo tea packaging gift boxes. Bamboo tea packaging boxes in following picture is for your reference:
Added value: Pi sustainable packaging company is a leading food packaging suppliers, our advantage lies in multiple food safe packaging material selection such as bamboo or wooden or natural plant base fiber and so on, multiple food packaging concepts application,custom food safe packaging solutions,etc. Our one stop service for food grade packaging include original innovative packaging design: model shape design and graphic design, custom food packaging solutions,food safe packaging boxes for chocolates research and development,manufacturing and logistic. So you only need to provide your chocolate and candy boxes packaging idea, then we are able to deliver elegant chocolate packaging boxes bulk to your warehouse in time.
More bamboo food safe packaging boxes: