Food Safe Packaging
Product Details
250ml Eco Friendly Custom Cosmetic Packaging Containers Wholesale
MOQ:10000pcs;
Cosmetic Packaging Containers design concept:
Original ecological design concept is a best way to interpret natural and healthy cosmetic ingredient.
Volume range:
This cosmetic jar volume is 250ml, eco friendly cosmetic containers volume range is very wide: from 15ml, 30ml, 50ml to 100ml and 250ml. In a result, wide volume range can meet differential volume demand and provide a various series products to package different cream. Here are images for your easy reference:
The following jar is 15ml cosmetic containers: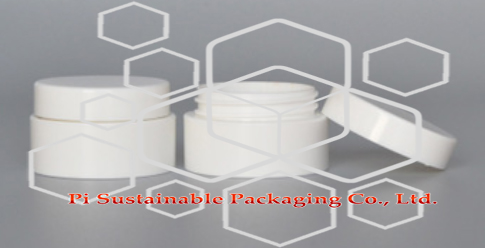 The following containers are 30ml cosmetic jars:
Both jars below are 100ml cosmetic packaging containers: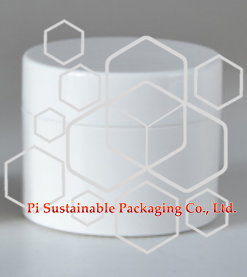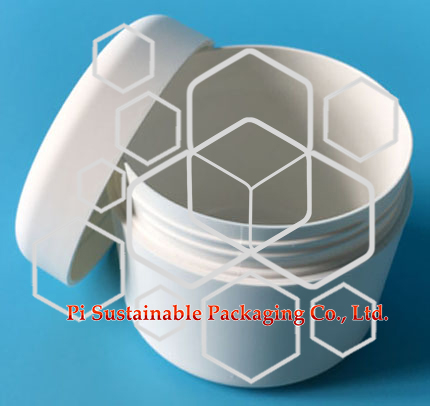 All cosmetic jars above are 100 percent biodegradable and compostable.
Cosmetic Containers material and processing:
Custom cosmetic containers are made of natural plant base polymer, which can become soil/water/air completely after disposal.When you are selling your natural and original ecological cosmetic, are you encountering your clients challenging your natural and healthy functions again and again? Do you know why? The key reason is your herbal ingredients are invisible.If you change your plastic or glass Cosmetic Containers Wholesale, and adopt our original ecological cosmetic packaging, the original ecological appearance of our cosmetic jars convince your target clients of your natural and pure herbal ingredients.Your sales at spot will not need to explain to your target clients again and again about your pure botanic ingredient as well as your natural healthy value.
Eco friendly containers Functions:
Thanks to our original ecological natural plant material application, these eco friendly containers will not only be popular for cosmetic packaging containers, such as skincare cream jars, loose powder containers, etc, but also very popular for food safe packaging, for example, you can use it for tea packaging, chocolate boxes packaging, etc.
Custom cosmetic packaging containers solutions:
Cosmetic containers which are made of pure natural plant base polymer are expensive, if your financial budget is not able to cover 100 percent natural plant base cosmetic containers, we can also custom cosmetic containers made of part natural plant base fiber with plastic. The pink 250ml cosmetic jars are the examples for your easy reference. Meanwhile, we are also able to custom print your own logo or other message on cosmetic containers by silkscreen printing, or heat transfer etc.
Sustaianable Cosmetic Packaging Advantage:
Pi Sustainable Packaging Company is a lead cosmetic packaging suppliers in China. Our core value are listed below:
Luxury brand image building:
Help you build luxury brand image via original ecological manners. In a result, you can enjoy a most cost-effective brand image building.
Magnify natural/healthy value inside cosmetic or gourmet:
Natural plant base polymer cosmetic containers are a free salesman to interpret your natural/healthy cosmetic or gourmet ingredient value. Your sales are encouraged to ask for higher retail price.You can easily convince your target clients of your natural and healthy functions, and food safety functions, due to natural and original ecological concepts integration to your tea packaging and chocolate boxes packaging as well as cosmetic packaging.
Environmental protection:
As eco friendly cosmetic containers will become soil/water/air completely, you can win responsible brand reputation of environmental protection.