What packaging is best for jewelry?
Mar 14,2023 | Views: 21
Jewelry packaging is an essential aspect of any jewelry business, whether you sell your products in a brick-and-mortar store or online. It not only protects your jewelry but also adds to its overall presentation and perceived value. Choosing the right packaging for your jewelry is crucial as it can make a significant difference in how your customers perceive your brand and the quality of your products. So what is the best packaging options for jewelry?
Jewelry Boxes
Jewelry boxes are the most common packaging option for jewelry, and they come in various sizes, shapes, and materials. The most popular materials for
jewellery packaging boxes
are cardboard, wood, and metal. Cardboard boxes are an excellent option for those on a tight budget, while wood and metal boxes are more durable and offer a more upscale look. The boxes can be customized with your brand's logo, making them an excellent marketing tool. They also come with inserts that hold your jewelry securely in place, preventing it from moving around during transit.
Jewelry Pouches
Pouches are a more affordable and versatile option for jewelry packaging. They come in various materials, including cotton, velvet, and leather, and are available in a wide range of colors and sizes. Pouches are lightweight, making them an ideal choice for shipping jewelry. They also provide an easy-to-store packaging option for customers who want to keep their jewelry safe while traveling.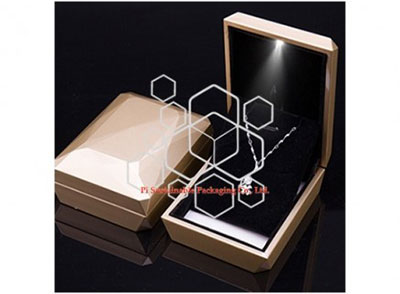 Jewelry Bags
Jewelry bags are another popular packaging option, especially for smaller items like rings and earrings. They are lightweight, easy to store, and come in various sizes and materials. They can be customized with your brand's logo, and some even have drawstrings to secure the contents of the bag.
Jewelry Tubes
Jewelry tubes are a unique and stylish packaging option. They are cylindrical and come in various materials, including plastic, metal, and cardboard. They are ideal for packaging necklaces and bracelets and can be customized with your brand's logo. They are also a great way to differentiate your brand from your competitors.
Next: Cost-Effective Custom-Designed Luxury Jewelry Packaging With Brand Name And Logo