What is the best packaging for skincare products?
Feb 09,2023 | Views: 64
When it comes to packaging for skincare products, there are several options to consider. Each type of cosmetic packaging offers its own set of advantages and disadvantages, and choosing the best one for your product depends on various factors such as product formula, target market, and brand image.
Here are some of the most popular
cosmetic packaging
options for skincare products:
Glass Bottles
: Glass bottles are a classic and elegant choice for skincare packaging. They are durable, recyclable, and offer a high level of protection from light and air, which helps to preserve the product's potency. However, they can be heavy and fragile, making them difficult to transport and prone to breakage.
Plastic Bottles: Plastic bottles are a popular choice for skincare packaging due to their lightweight, affordability, and versatility. They come in a range of shapes and sizes, and can be made from different types of plastic, including PET and HDPE. However, some plastic types are not recyclable and can contribute to environmental pollution.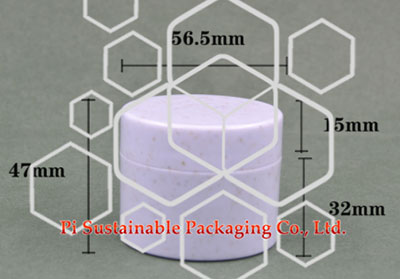 Jars: Jars are another common type of cosmetic packaging for skincare products, especially for thicker creams and balms. They offer a wide opening for easy product access and can also provide a good amount of product visibility. However, jars can be difficult to carry and not as airtight as other types of cosmetic packaging, which can result in product oxidation and a shorter shelf life.
Tubes:
Tubes are a convenient and hygienic option for skincare packaging, especially for products like lotions and gels. They are easy to squeeze, dispense, and pack, making them perfect for travel. However, tubes can be challenging to recycle and can sometimes lead to product waste due to difficulty in getting the last bit of product out.
Ultimately, the best packaging for your skincare product will depend on various factors, including product formula, target market, brand image, and sustainability concerns. It is recommended to consider all options carefully and choose the one that best fits your product and brand.
Prev: Where do cosmetic companies get their packaging?
Next: How to demonstrate natural value of your skincare brands via cosmetic packaging containers