Top benefits of using the luxury jewelry packaging
Jan 04,2023 | Views: 97
There are certain products where packaging is just as important. Jewelry is a type of product under the patronage of premium products. This means that customers will have to expect a different box experience. Luxury goods give wings to the imagination of consumers. And they have depicted a neatly wrapped product that is appetizing. There are many things that indicate the nature of luxury jewelry packaging.
Building your brand:
Building brand awareness is essential if you want your business to grow and succeed. Brand awareness refers to what consumers think about your brand in terms of how your brand feels and the overall experience while using the final product. Packaging is a tool for creating an unique image of your brand in the minds of consumers. When it comes to jewelry, Packaging is more important than ever since it is a luxury item.
Safe packaging:
Safety is important when it comes to jewelry packaging. Safe packaging has become an important issue. Safe packaging prevents theft and any damage during transport. For this reason, packaged goods such as bubble wrap are widely used in jewelry packaging. Tamper-proof packaging is also a powerful option. If someone tries to open the package, they will not be able to open it easily, and it will be obvious that the packaging has been tampered with.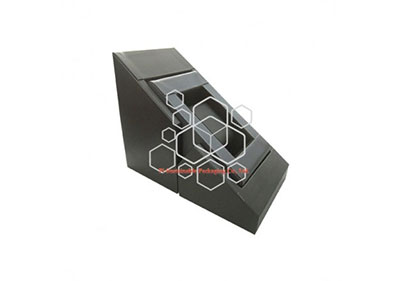 Take it one step further to ensure customer loyalty:
In addition to the durable and eye-catching packaging, there are other aspects of packaging that can help build amazing customer loyalty. When consumers unpack, they will be delighted to find a small 'thank you message inside. Such a custom gesture can help build brand loyalty and generate repeat sales. Besides this, you can also place brochures or business cards so they can always come back to you. Incentives such as discount codes or vouchers also pass the message that you value your customers. All of this will make your brand visible and will encourage repeat sales again.
Prev: How to demonstrate natural value of your skincare brands via cosmetic packaging containers
Next: Packaging for cosmetics have became our earth protector