The compound annual growth rate of the pet food packaging market will reach 6.79%
Nov 18,2022 | Views: 143
Recently, the market research organization ReportLinker released a report predicting that the global pet food packaging market will reach US$15.6 billion in 2027, with a compound annual growth rate of 6.79%. It can be seen that the food packaging market is gradually expanding, and the future pet food packaging industry will be in a good situation.
1. Pet food packaging and food technology
Modern pet food packaging not only requires light weight and elegant appearance, but also keeps up with the research and development of new food technologies, such as ensuring the quality of wet food, high-protein food and some nutritional supplements, and ensuring the freshness of food, which is exactly the first point to concern when modern people buy.
2. Research and development of transparent packaging
Some American pet food manufacturers show the state of the food through the transparent "display window" on the packaging. The transparent packaging allows buyers to know the inside of the product at a glance, and can easily understand all the attributes of the product.
3. Packaging manufacturers face huge tasks in the supply chain
The emergence of Covid-19 has caused packaging manufacturers to face a lot of problems. As the most vulnerable and injured group at present, small and medium-sized enterprises are really helpless, and they have now started a zero-income "earth mode". "Eating soil" is not terrible, what is terrible is that there is not much "soil" at the beginning. It mainly includes supply chain disruption, lack of raw materials, labor shortage, etc., and may eventually lead to fluctuations in production and prices, as well as transportation problems.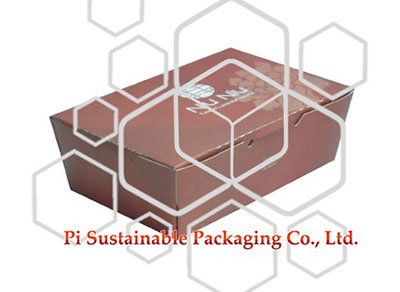 4. Pet food packaging in the dry food sector is developing the fastest, and various companies are competing to differentiate themselves, with "sustainability" at the top
Due to the low moisture content, dry food has a longer shelf life and less stringent packaging requirements. But some companies continue to explore packaging innovations, such as Nestlé Purina experimenting with reusable paper packaging. The study found that pet owners prefer to choose
pet food packaging
that is environmentally friendly, convenient to use, and humanized. According to a survey conducted by Mundi, the majority of pet owners are willing to pay more for eco-friendly packaging. Additionally, pet food brands tend to prioritize sustainability. Taking sustainability into account without compromising functionality is a research hotspot for many companies.
5. The North American market still occupies the largest share
At present, in the global pet market, the economic output value of pets in North America accounts for 37% of the global total. According to the data of the American Pet Products Association (APPA), the total output value of the US pet industry in 2016 was 66.75 billion US dollars, a year-on-year increase of 10.73%, and the growth rate reached the highest since 2002.
6. Pet adoption becomes popular in developing countries
In developing countries, such as India, adopting pets has become a mainstream trend and may continue. In April 2022, a local media in India and the Amazon Prime Video platform jointly launched an adoption event, allowing residents to take home stray animals.
Prev: Packaging for cosmetics have became our earth protector
Next: Introduction of the packaging production process