Product protective packaging marketing review 2018
Nov 21,2014 | Views: 83
Companies active in custom product protective packaging market and profiled in this research include ACH Foam Technologies LLC, Storopack Hans Reichenecker Airpack SpA, Signode Industrial Group Automated Packaging Systems Incorporated, BASF SE, Signode Industrial Group Bayer AG, Packaging Corporation of America Broadway Industrial Group Limited, Signode Industrial Group Carpenter Company, Cascades Incorporated, Signode Industrial Group DS Smith plc, Specialized Packaging Group Foam Fabricators Incorporated, Form Koruyucu Ambalaj Sanayi ve Ticaret Limited Sti, Free-Flow Packaging International Incorporated, FROMM (Reinhard) Holding AG, Ranpak Great Northern Corporation, Packaging Corporation of America Huhtamäki Oyj, Illinois Tool Works Incorporated, Cascades Menasha Corporation, Mondi Group, Sealed Air Nefab AB, Mondi Group NOVA Chemicals Corporation, UFP Technologies Packaging Corporation of America, Packshield Industries, BASF Polyair Inter Pack Incorporated, Polycell International Proprietary Limited, Pregis Corporation, Ranpak Corporation, Pi Sustainable Packaging co., Ltd, Ring Companies, Rock-Tenn Company, Rock-Tenn and Sonoco Products Sansetsu UK Limited, Specialized Packaging Group Sealed Air Corporation, Shenzhen MYS Environmental Protection & Technology Company Limited, Signode Industrial Group LLC, Specialized Packaging Group LP, UFP Technologies Storopack Hans Reichenecker GmbH, Packaging Corporation of America 3M Company, UFP Technologies Incorporated, Zotefoams plc and others.
Due to the size of its manufacturing sector, and its growing middle class, the Asia/Pacific region will offer the best chance for growth till 2018. However, developed areas, such as the US, Canada, Western Europe, and the affluent Asian countries, will also post healthy growths, due largely to growth in Internet-based retail and accelerated manufacturing activity.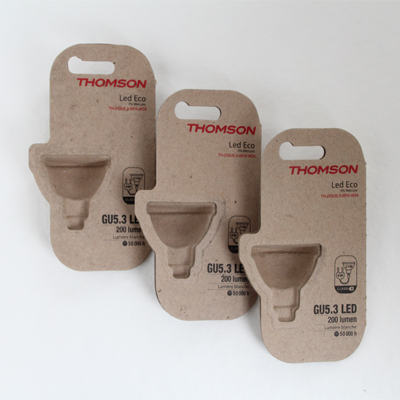 Internet shopping and other e-commerce outlets currently account for about four percent of global retail sales, and will continue to register robust advances. Consumer purchasing via PCs, and, increasingly, mobile devices such as mobile phones (aka, m-commerce), has increased at remarkable rates, even in countries with fairly developed, mature retail sectors. Sales of books, recorded music, personal electronics, and other items via the Internet and traditional catalog/mailorder channels have boosted demand for air pillows, loose-fill, paper fill, bubble packaging, and protective mailers. Along with dramatical growth of e-commercial all over the world, the demand of custom product packaging | will increase steadily too as well as protective packaging. That is why packaging industry is the weather glass of economic.
Prev: Works appreciation of Handmade luxury jewelry display boxes
Next: How to improve the electronic mobile phone product packaging boxes?