Luxury custom necklace jewelry packaging gift boxes is the very helpful for jewellery companies to get repeat sales
Feb 03,2016 | Views: 120
Repeat sales is the foundation to keep the enterprise sustainable development. Then how to achieve repeating sales become the hot topic for jewellery companies and brands.
There are a lot of aspect to make your first time clients purchase your jewelry again, such as building a luxury jewelry brand, top luxury jewelry raw material plus elegant jewelry craft, considerable jewelry stores decoration, luxury jewelry packaging gift boxes and service, etc.
In these factors listed above, we think building a luxury jewelry brand is a most sustainable development way to achieve repeating sales. When you would like to build the luxury jewelry brand, then you have to create the luxury image in the public mind, at least in your potential and existed customers' mind. Telling the luxury stories to public via Luxury jewelry boxes is a best choice for jewellery brands, as custom jewelry boxes always carries the brand stories and brand culture, it transfers the luxury image via the visional graphic custom printed on jewellery gift boxes |, but also the luxury packaging material application as well as the luxury packaging craft selection |. Multiple luxury packaging materials are very helpful to present your jewelry brands: such as polishing metal accessories, ribbon and fancy paper. Most important, you have to show your own brands on the outstanding area of your luxury jewelry packaging boxes. This is the picture for your review: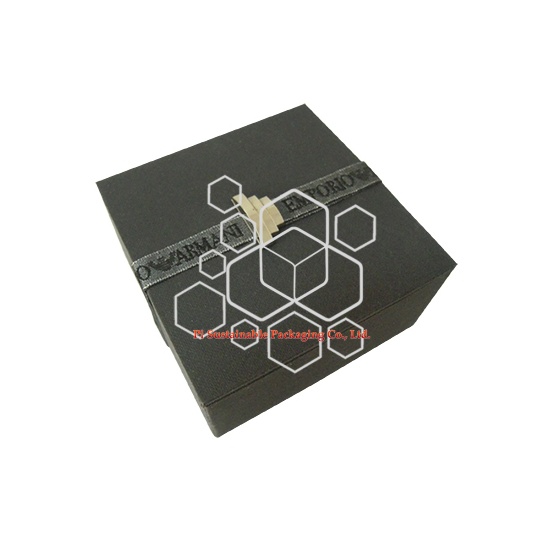 This is the great example to branding your jewelry company and achieve customers' loyalty.
Prev: Innovative custom collapsible sustainable cosmetic printed packaging boxes design help you build creative cosmetic brand
Next: Personalized unfinished wooden wine bottle retail packaging gift boxes for sale is the best advertising media to market your wine and brands