How custom product packaging suppliers respond to sustainable development summit of UN?
Sep 17,2015 | Views: 321
As per the guiding ideology of UN sustainable development summit, we need to reduce the carbon emissions volume, reduce the pollution to our environment, reduce the factors to impact climate change, use as much natural resources as possible to produce.
Responding to this advocate, we found that there are many famous cosmetic companies swift their cosmetic ingredients. For instance, they make their skin care cream of snail secretion. Snail secretion is from natural resource, it is organic and helpful to keep the skin be moisture and health. In order to reflect your effort and special function of the natural and organic ingredients, custom made sustainable and eco friendly cosmetic packaging supplies will be the best solutions to appeal your target customers to buy your cosmetic |. The following cosmetic product packaging bottles are made of edible corn starch |: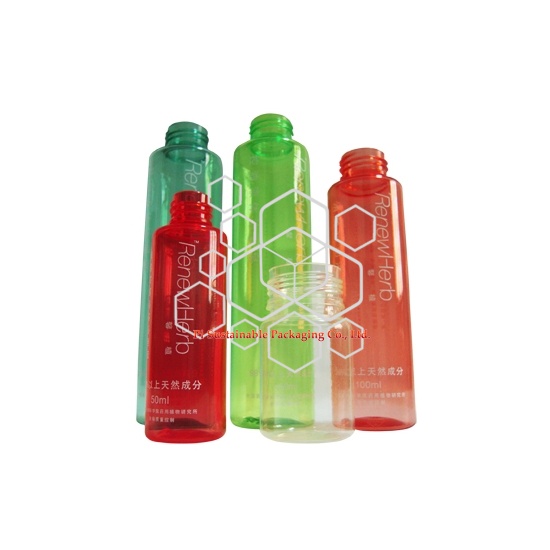 Furthermore, the professional custom luxury cosmetic product packaging design boxes suppliers are able to make the cosmetic packaging boxes of eco friendly packaging material |, which will be 100% biodegradable and compostable after disposable of cosmetic product packaging gift boxes |. Here is the custom made luxury cosmetic product packaging gift boxes which is embedded eco friendly and sustainable packaging concepts |:
So far, the whole product are organic and natural, from your cosmetic content, to your custom cosmetic product packaging bottles or jars or containers | bespoke cosmetic product packaging gift boxes design and production |. This is the best example to practice sustainable development, as you not only appeal a lot of target clients to buy your cosmetic, your clients will benefit from your natural and organic cosmetic ingredient, their skin will be kept in young status for much long time as your cosmetic ingredient is very helpful for their skin health indeed, most important, your cosmetic contents are refined from natural resource, your cosmetic product packaging bottles and jars or containers are custom made from natural resource too and meet food safety level, your luxury cosmetic product packaging gift boxes supplies are made of pure wooden pulp paper without any plastic or non-degradable substance, they are not only luxury, but also eco friendly and sustainable, the paper applied to your custom made luxury cosmetic product packaging rigid gift boxes is made of FSC certification too.
These sustainable and eco friendly custom cosmetic product packaging solutions are provided by Pi sustainable packagingcompany |, you can learn more custom made luxury cosmetic product packaging integration of eco friendly and sustainable packaging concepts | via:
https://www.pisustainablepackaging.com/cosmetic-boxes-and-containers-c-8_54.html.
Prev: Sustainable packaging companies supply foldable food packaging boxes to improve air quality
Next: Why so many famous companies select custom sustainable electronic packaging boxes?