Custom Sustainable electronic mobile phone packaging gift boxes design appreciation
Jan 26,2021 | Views: 643
Today, we would like to share some custom luxury electronic mobile phone packaging boxes. Cell phone packaging boxes are for famous mobile phone brand:MEIZU. Their target market aim to middle grade. Here are some pictures shown more detail about mobile phone packaging gift boxes: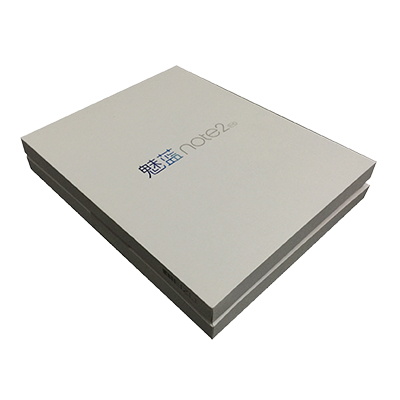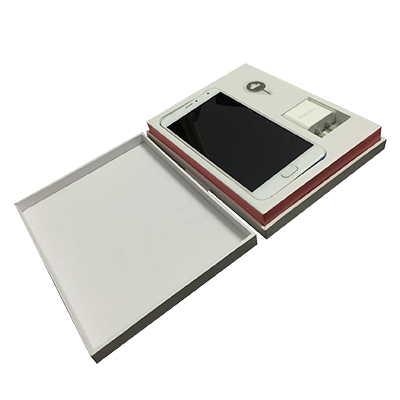 As per image of cell phone packaging gift boxes, they leave luxury impression thanks to rigid shape, rigid shape is achieved by grey board and cardboard. However, outside paper is laminated by plastic film, which is not biodegradable nor compostable. Plastic lamination will increase our environment burden. Of cause, the advantage of matt lamination make mobile phone packaging gift boxes be more luxury and water proof.
Another key point: protective packaging tray inside electronic packaging boxes looks very rigid too, it is helpful to build the high tech image for mobile phone brand. However, plastic tray is another factor to increase our earth burden.
The sales volume of mobile phone is huge, You can imagine how huge pollution impact to our earth after luxury electronic mobile phone packaging gift boxes disposal. Custom packaging engineers from Pi sustainable packaging company strongly suggest famous mobile phone brands and companies reduce application of plastic or not sustainable packaging material to electronic packaging.
Here are some eco friendly packaging solutions for your review: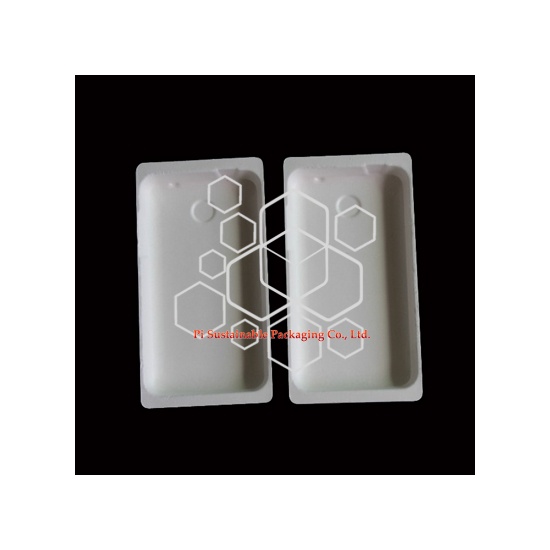 This protective packaging is made of natural plant base fiber, which is renewable annually. After disposal, empty electronic mobile phone gift boxes are biodegradable and compostable, then custom cell phone packaging gift boxes become your brand ambassador to broadcast your environmental friendly brand image. Young generation were very sensitive to environmental protection,they will be appealed by your eco friendly effort. So they prefer to learn more detail about your mobile phone. Considering contribution to earth protection, they tend to purchase your mobile.
Prev: custom cosmetic packaging boxes design enhance brand core value
Next: Sustainable food packaging companies supply foldable rigid gift boxes sustainable and innovatively