Custom food product packaging designs and purchasing psychology
Aug 13,2015 | Views: 358
Novel packaging must consider purchasing psychology. As the saying goes, tailor makes the man. Tailor-made packaging design also makes the product. With the expectation, the initial choices of consumers are largely influenced by the appearance of the products. Therefore, delicate product packaging design instead of normal packaging boxes helps to catch the eyes of consumers and aid their selection.
Eco friendly and sustainable packaging is an excellent example to meet the implicit purchasing demand. Along with environment protection campaign, sustainable development of human life and the nature are increasingly concerned, Sustainable
Food packaging
which links closely to food safety and environmental protection, cannot be over emphasized. In this process, food grade and compostable packaging materials are receiving more attention as people tend to lead a healthy and eco-friendly life. Pi Sustainable Packaging is a premium custom packaging solution provider, who integrates original packaging design, and sustainable packaging and user-friendly packaging concept into their design.
They endeavor to express the features of the foods and the identity of the brands, which is the core value of the product through carefully consideration of purchasing psychology. According to Pi Sustainable Packaging company developing a custom original innovative food product packaging design is an art combining unconventional packaging design and the relentless pursuit of a healthy body and healthy earth, which will definitely strikes the heart of consumers and influences their decision at the point of purchase.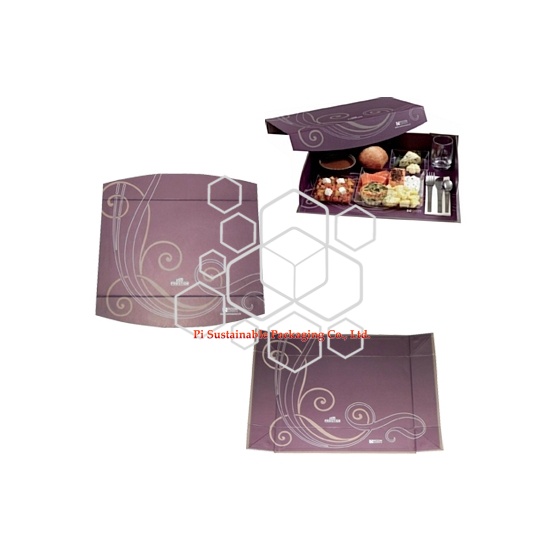 Earnest packaging design is the best advertisement to tell consumers your product is as good as they expect. Why still hesitate to improve your custom made food safe packaging supplies from now on? Contact Pi Sustainable Packaging via www.pisustainablepackaging.com and discover your earnest packaging!
Prev: How to meet implicit demand via sustainable food packaging and disposable tableware
Next: Luxury Goods Packaging Market gain 3.4% growth rate to 2020 annually all over the world