Why eco friendly packaging become so important in food packaging?
Jan 07,2015 | Views: 232
As long as the increasing of food consumption these years, the consumption of food packaging also increase dramatically, as food belongs to fast consumption products and rigid demand of human. So even though in so tough economic condition, food packaging demand has been still increasing. It is a good thing to food packaging industry as increasing demand of food packaging will bring more and more orders to food packaging suppliers.

However, have you felt the issues about so huge consumption of food packaging? So huge volume of Food packaging bring the very heavy bearing to our only one earth. If the food packaging can be recycle, then food packaging material can be used as packaging material at the end of food product packaging life cycle. Such as grey board can be made from recycle food packaging material. Unfortunately, a big portion of food packaging are made of plastic, which is not biodegradable and compostable, will pollute our only one earth badly.

Now, you should understand the reason why sustainable packaging becomes so important in food packaging. As sustainable packaging or called eco friendly packaging. Advocate food packaging to be made of eco friendly material or from natural resource. Especially for food packaging material from natural resource, such as natural plant base fiber, natural plant base polymer, nature wooden, nature bamboo and so on; They are one of best parts to ensure food safety. These materials are also close nature and will return to nature at the end of product life cycle. So Pi sustainable packaging will make end-consumers associate the natural value of your foods with the nature character of our food packaging. They are biodegradable & compostable. They help you build the eco friendly enterprise image too.
For example, the following food containers are made of natural edible plant base fiber. They ensure food safety and 100% biodegradable and compostable: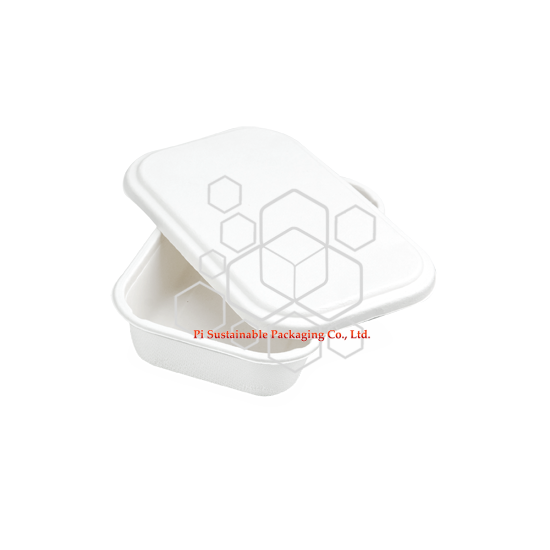 Prev: Pi sustainable packaging launch 100% biodegradable and compostable sugarcane pulp paper plates
Next: Wine packaging annalysis