Original custom cosmetic packaging is the key tool of anti-counterfeiting for cosmetic brands
Aug 21,2015 | Views: 512
After cosmetic ingredient researching and brand marketing, famous cosmetic brands has spent a lot money and efforts. If it is fortunately, your target clients are interested in purchasing your cosmetic. Then your competitors will counterfeit your cosmetic and then swallow up your marketing shares.

So how to protect your marketing share and profit? It is an important topic for cosmetic brands. Now, we share the experience of famous cosmetic brands with you. They always rely on their custom made cosmetic packaging suppliers. They will ask them to offer original innovative cosmetic packaging boxes or jars or containers design. Then it is very easy for end-consumers to distinguish your cosmetic thanks to the creative custom cosmetic packaging design. Secondly, they update their personalized cosmetic packaging designs frequently, for example, they change the design once dual years. So when their competitors counterfeit their cosmetic, then they have changed the cosmetic packaging design and lead the cosmetic to new trends.
So your cosmetic brand will become the leader in the divided cosmetic marketing, the custom cosmetic packaging design will make your competitors become your followers. Finally, you can also ask your custom cosmetic packaging boxes suppliers to embed anti-counterfeiting technology into your cosmetic packaging boxes and jars and bottles. Then your competitors will be very difficult to copy your cosmetic.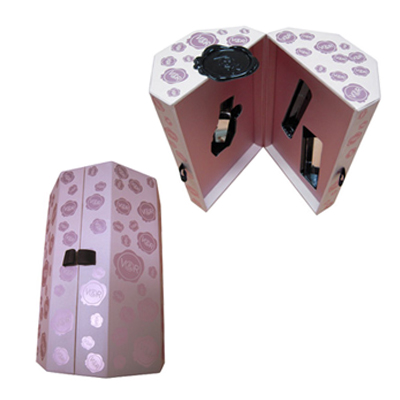 Prev: Why call us Pi sustainable packaging ?
Next: How to meet implicit demand via sustainable food packaging and disposable tableware