One quote of recycled glass bottle for cosmetic purpose
Jun 09,2021 | Views: 1026
Pi sustainable packaging company is a leading cosmetic packaging company, who endow unique, natural, healthy, eco-friendly soul into your brand image. We will deduct your brands legend stories along with your business growing. Recently, we got one quote of recycled glass bottle for cosmetic purpose from client, below is the details:
Hi there, We're looking for a quote for 3 glass items that will be for cosmetic purposes. We wanted to assure they will be made from recycled glass and we have the ounces we would meed for each item. I will list the information for each item down below. :
1. Toner : A tall triangular glass bottle with a spray applicator (prefer misting spray) (8OZ, 1,000 units)
2. Cleanser : A double stacked circle shaped bottle. The top glass circle having a smaller dimension/width then the bottom glass circle with a pump applicator suitable for a gel (6OZ, 1,000 units)
3. Serum : A small diamond shape with rounded edges serum bottle with dropper applicator. (1OZ 1,000 units) Pictures and references for each item are available. For further information please reach out. We are looking for 3,000 units. 1,000 units each style. Upon reply we can send further information.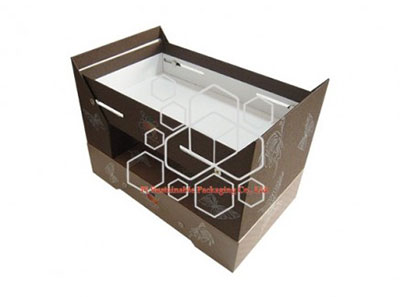 If you are interested in our
eco friendly cosmetic packaging
, please feel free to contact us:
Email:
[email protected]
Wechat/WHATAPP: +86 186 030 22456
Prev: Inquiry of eco friendly cosmetic containers wholesale
Next: Inquiry of custom cosmetic packaging bottles from clients