Luxury cosmetic packaging is necessary to promote products in the market
Oct 11,2019 | Views: 166
In recent times, most people buy the products in the market only by seeing the packages. So this is the biggest point for the business persons and so they all started to attract the customers by using the luxurious packaging technique. So whatever may be the items when it is packed in the luxurious and the attractive pack then it grabs the attention of consumers. Thus the luxury cosmetic packaging is the necessary one for the business firms to promote their products in the market.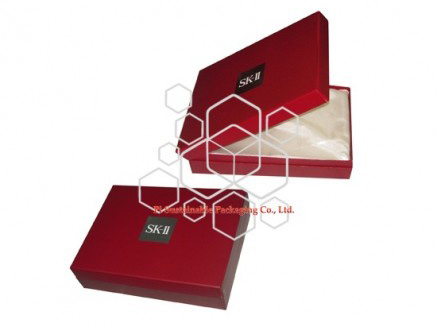 Why is it Necessary to Pack?
The packaging of the items can be done in different materials such as wood, bamboo, paper, metal, fabric, plastic, leather, sustainable, etc. These kinds of materials will attract the consumers and so they will buy the product that you are selling more eagerly. The design of the package is also the important one and so you have to create the highly designed package that looks more prestigious. Even if the product inside the pack is not good you have the more chance of selling the product to the costumers because of the packaging strategy.
Fashion is the new trend for the ladies and the gents in recent times. So they all want to buy the cosmetic items from the shop for the makeup purposes. The items like the kajal, lipstick, touch up and many other things are produced by the different branded companies. All these companies need a good packaging service to make their product to get promoted to the customers. All these items are packed by the
eco friendly cosmetic packaging
and so it does not affect the environment and attracts most of the customers.
Prev: Luxury large cosmetic packaging gift boxes with lids supplies | tell you the secret why famous luxury cosmetic brands would like to buy expensive luxury cosmetic packaging |
Next: Luxury custom girls jewelry product packaging gift boxes design series for women are inspired by Rolls-Royce brand story