Empty square chocolate candy boxes packaging display protect your love present in luxury and natural way
Dec 30,2015 | Views: 162
Do you know the love story of a famous chocolate's brand?
Spring of 1919, Princess Charlotte of Luxemburg royal family succeeded to the throne and she married Prince Felix. As a royal cook, Leon was busy preparing for the daily works. However, with all day cleaning up dishes and plates, his hand was hurt. When he cleaned his wound with salt water, a girl went through and helped him dress it. Later he known that the girl was a princess named Bazaar, a distant relatives of Prince Felix. From then on, they often met at the kitchen, Bazaar taught Leon English and Leon made ice cream in return. Time after time, they fell in love but they hided their love in their heart because their different positions.
In early of 20 century, in order to strengthen the state, Luxemburg made an agreement with Belgium, thus the royal marriage seemed to be the best choice. Unfortunately, they chosed Bazaar. A few days later, Leon didn't meet her. Until after a month, Bazaar appeared, but she was obviously thinner than before and looked haggard. When preparing the ice cream for Bazaar, Leon used the hot chocolate to write "DOVE", the abbreviation of "Do You Love Me?" He believed that Bazaar would understand the meaning. However, Bazaar stared blankly until the chocolate melted. In several days, Bazaar married. A year later, Leon couldn't stand the sufferings of lovesickness. He leaved with the dull pain in the heart and quietly came to a restaurant in USA. Because the boss appreciated him and brought his daughter to Leon. Nevertheless, the passage of time, the peaceful of family and the birth of his son didn't comfort the deep wound of his heart. His mind was exposed under his wife's eyes. She was angry and leaved sadly.
Leon was single with his son and operated the candy house. One day, he noticed that he didn't make any ice cream for Bazaar after going away when his son bought an ice cream. To remedy the pity of that time, he invented a new kind of ice cream chocolate, which was written DOVE on it. His son asked the meaning, and he said that was the chocolate's name. After that, DOVE became popular. Unexpectedly, Leon heard from a partner who worked for the royal kitchen. The letter said that Bazaar missed him very much and wanted him to visit her. Owing to the WWⅡ,the letter was delay for a year and three days. It's too late that when all misunderstandings were clear, Bazaar passed away…
This real story tells us that love should be in time, love should also be protected in safe and fresh way. Same as love, in order to express your love to your lovers, your love presentation: Chocolate are also required to be protected in custom luxury chocolate candy packaging gift boxes. Empty chocolate boxes not only prevent the chocolate from melting, but also display your chocolate luxury and protect your chocolate from secondary polluted: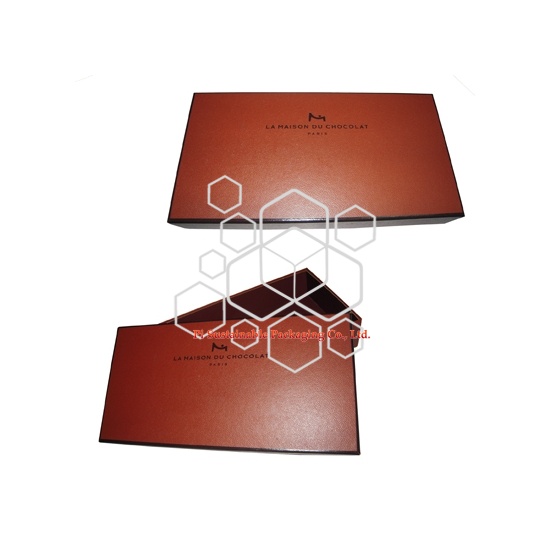 Additionally, custom made luxury chocolate candy packaging gift boxes by Pi sustainable packaging company are made of natural plant material, which will consider food safety as top priority, it will return to nature and protect our only one earth, as the chocolate boxes packaging material are environmental friendly. This concept will help you won word of mouth and meet young consumers' implicit demand of environmental protection. And the warm tone printing inspires shoppers' strong purchasing desire. So your love inside chocolate can be kept in natural, fresh, food safe, luxury condition.
Here are more custom luxury food grade chocolate candy display packaging gift boxes | for your reference: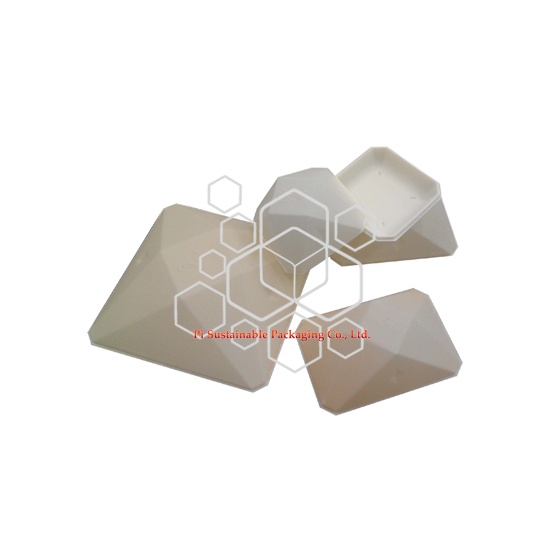 Prev: Personalized wine champagne gift packaging boxes was inspired after watching AVATAR
Next: Custom jewelry packaging with logo to improve your brand image