Secondary Packaging
Custom unfinished wooden wine bottle retail packaging boxes design for sale
Collapsible structure which display wine elegantly and suitable to flat packing to save transportation cost |, original & innovative wine packaging design | eco friendly packaging | natural & bio material application to wine retail packaging box |.
MOQ:1000pcs.

Product Details
Custom unfinished wooden wine bottle retail packaging boxes design for sale |:
Custom Wine Packaging concept |: Natural & bio concept | user-convenient product packaging concept | elegant packaging display concept | eco-friendly packaging concept | are artistically applied to wine packaging boxes |.
Wine Packaging Material & production processing: is made of natural wooden board from natural resource, renewable and 100% biodegradable and compostable. So it is a best way to advocate your natural, health, earth protection value of your wine/brand/enterprise. Your potential clients are willing to pay more to buy your wine, as they feel their cost of wine will pay for environmental protection partly. Logo can be engraved by laser as per your own brand style, popularize your brand identity widely. Unfinished wooden board create the natural appearance which provide the best opportunity with shoppers to feel your natural value of wine via visual & tactile sense. Hollow the wooden board as per the shape of wine bottle play the important role of wine bottle holders to protect wine bottle in safe condition during transportation.
Wooden wine boxes design for structure: This original innovative wine box design has enriched your wine packaging functions. It is not only play key role of wine bottle protective packaging, but also display your wine in luxury and innovative way. Most important, wooden wine packaging boxes can be assemble to be a wooden wine rack to storage and display your wine. Furthermore, during transportation, rigid wing packaging gift boxes can be flat packing to save transportation room. So that you can pay less transportation cost. Here is another collapsible wooden wine box design for your reference: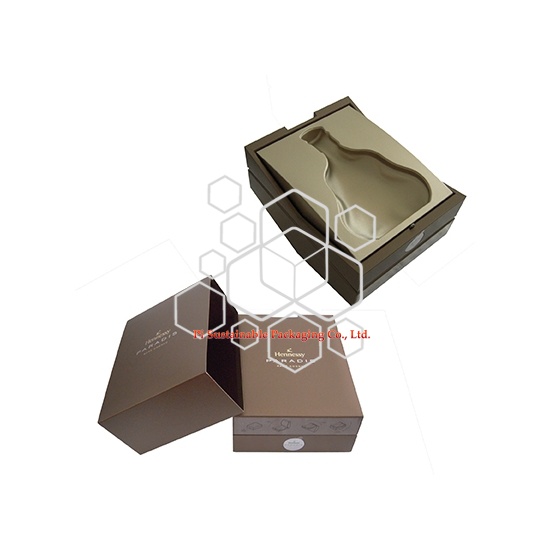 Furthermore, collapsible wine box design can also be achieved by rigid paper wine packaging boxes: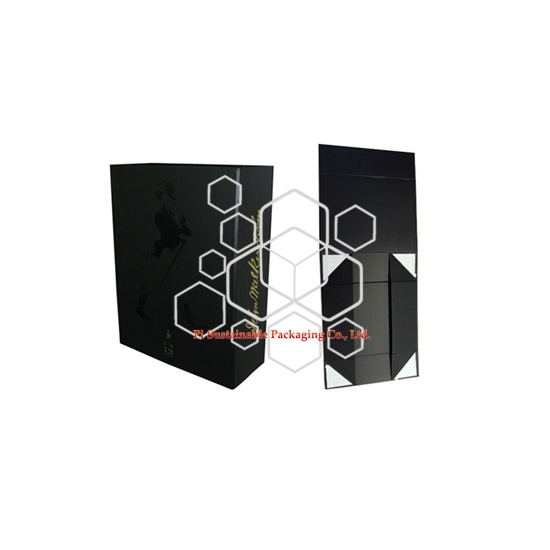 Application: Wine protective packaging | elegantly display wine but cost saving are highly respect | build the great brand/enterprise image of nature, eco-friendly, sustainability | collapsible structure improve shopping experience and is very convenient for elegant display & flat packing | original innovative design make your wine different from your competitors.
Custom wine packaging solution: This is one excellent example of our custom packaging solutions |. Material selection, shape, structure design, color, production processing are custom made as per our original innovative wine packaging design |.
Added-value: Pi sustainable packaging is one of leading wooden wine gift boxes manufacturers all over the world |. We creatively integrate multiple wine product packaging concepts | multiple wine packaging material selection | multiple product packaging craft application | original innovative wine product packaging design | and so on into custom wine packaging |. So in the condition of financial control target,we demonstrate your wine creatively and elegantly; embed natural, healthy, sustainable tag into your brand and enterprise. So that we make your wine appreciate and promote the marketing share.