Cosmetic Packaging
Product Details
Custom Cylinder eco friendly cosmetic fragrance candle paper packaging boxes:
MOQ:1000pcs;
Custom beauty packaging concepts: luxury cosmetic product packaging display,sustainable packaging concept,eco-friendly packaging concept.
Candle Box Packaging Material & production processing: FSC paper wrap over paper tube made of recycle grey board, this respect eco friendly cosmetic packaging concept,sustainable packaging concept,highly. These concepts will magnify natural & sustainable value of your cosmetic dramatically. Natural appearance created by eco friendly cosmetic packaging design is able to tell your target customer that your cosmetic is natural and healthy. Here is another one eco friendly cosmetic packaging application of non plastic material for your reference: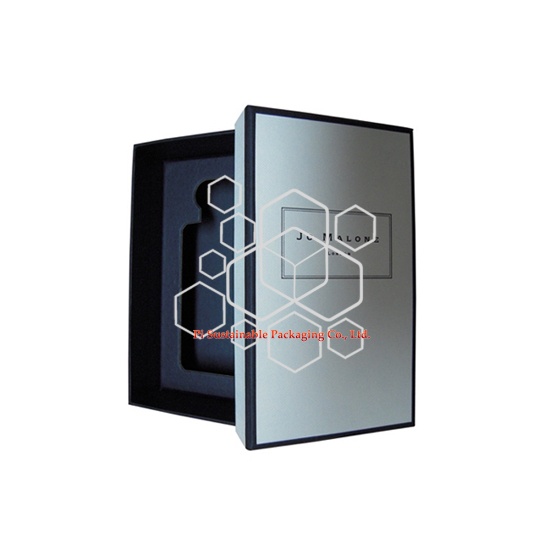 The end-consumers will be moved by your considerable design concept embedded into the product packaging development. They can feel that you are trying your best to achieve luxury cosmetic packaging display effect, but still do not forget to reduce the environmental impact by your cosmetic packaging boxes. Polishing processing make the cosmetic boxes shiny. Logo can be printed or hot stamping to emphasize your brand identity. Light tone make young ladies associate the whitening & beautiful effect of your cosmetic with the white & beautiful appearance of our cosmetic packaging boxes.
Luxury cosmetic packaging boxes structure: Lid & base structure and tube shape which tailor to the shape of cosmetic containers are applied to the custom luxury cosmetic packaging boxes. Great fitness of lid & base create luxury quality feeling in tactile sense.
Custom personal care product packaging solutions: this is one successful example to demonstrate custom personal care product packaging solutions. The material application, packaging boxes structure design, model shape design, graphic design, printing & elegant handmade craft are all custom made. This only shows you the quality level we are able to meet.
Application: protect glass or plastic cosmetic containers from damage during transportation,create luxury brand and promote your cosmetic value, enlarge the marketing share, improve brand identity recognization, marketing promotion, meanwhile improving the shopping experience and user experience, make end-consumers feel money worth for their cosmetic. As Custom Cosmetic Packaging are achieved by luxury cosmetic packaging material and craft, it is suitable to luxury cosmetic brands whose retailing price is high.
Added value: Pi sustainable packaging is one of leading luxury cosmetic packaging suppliers. Our one stop service will include not only cosmetic packaging boxes,Fragrance Packaging design, but also cosmetic bottles,cosmetic jars,cosmetic containers,as well as cosmetic promotional items sourcing. Our original innovative packaging design will offer you packaging boxes structure design,model shape design for cosmetic jars,as well as graphic design for cosmetic packaging boxes and cosmetic containers.