Secondary Packaging
Product Details
Custom collapsible fabric cosmetic storage packaging boxes tray:
Cosmetic packaging design concepts: user friendly concept and original ecological concept leave innovative and sustainable impression on your target audience.
Eco friendly cosmetic packaging material and craft: Natural plant base fiber fabric boxes make your brand and skincare products look natural and simple luxury. This kind of luxury make end consumers feel warm and comfortable as they are moved by your effort to protect our environment. Most important, natural plant fiber fabric storage boxes are much healthier, this point convince your target audience of your concerns for them. Metal buckle and collapsible structure are formed to reduce energy consumption.In a result, your business carbon emission and energy consumption respond to sustainable development idea.In order to broadcast your brand identity, custom cosmetic packaging storage tray can be printed by silkscreen or embossing or stamping.
Custom cosmetic packaging solutions:
We are not only able to achieve this original innovative cosmetic packaging design via natural plant fiber, but also leather or PU etc. Meanwhile, this design can be also applied to collapsible paper rigid gourmet packaging boxes as below: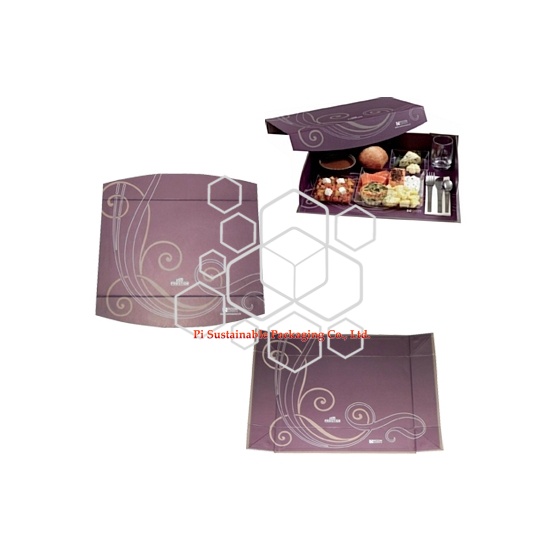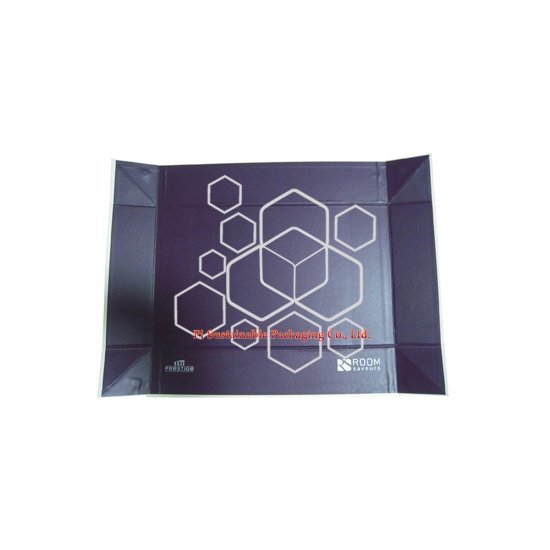 Of cause, we can also apply it to eco friendly wooden food packaging boxes as below: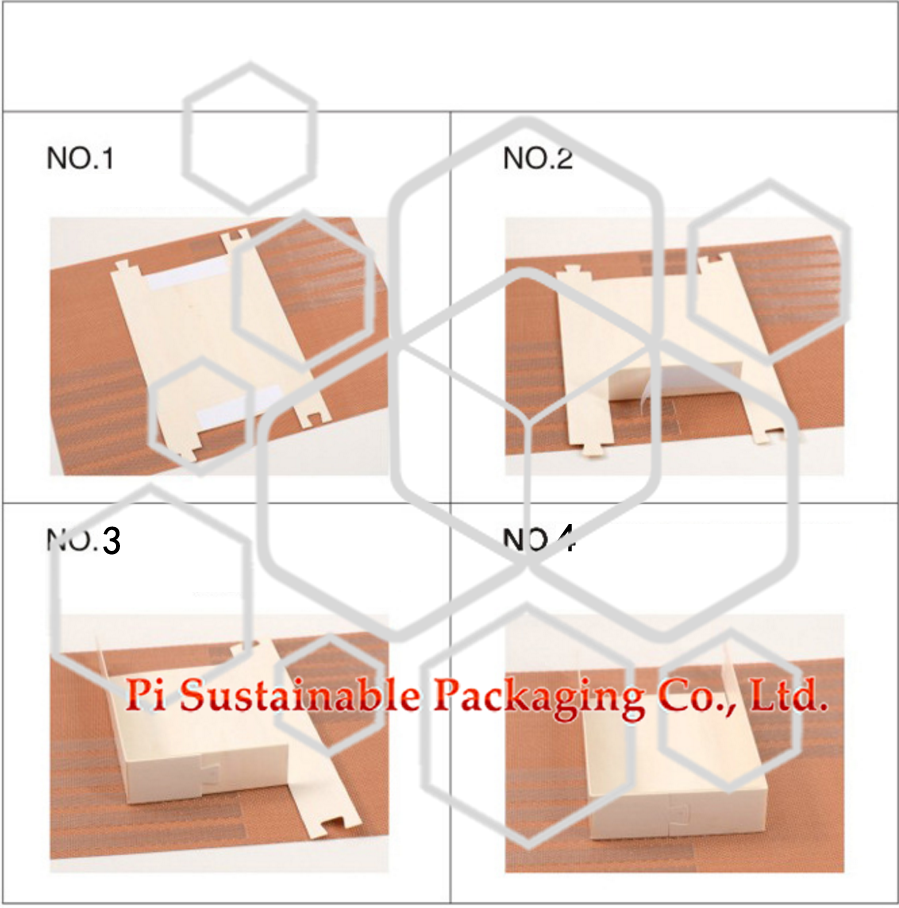 We are also able to apply multiple printing crafts and material selection to meet your specific demand.
Additional value: Pi Sustainable Packging Company is a leading cosmetic packaging supplies in China. Our core value is achieve luxury brand image building via ecological friendly manners and original innovative cosmetic packaging design. So that you can enjoy comfortable design and win responsible brand reputation to protect our earth. Meanwhile, natural and health can be easily linked to your brand image.