Cosmetic Packaging
COACH Custom luxury cosmetic skincare packaging boxes
Custom cosmetic packaging integration elegant and accurate handmade working create obvious and effective functions of make up or beautifying. Colorful patterns are aligned centered plus gold stamping frame are composed of luxury cosmetic packaging to achieve luxury brand display.

Product Details
COACH Custom luxury cosmetic skincare packaging boxes:
MOQ:1000pcs;
Cosmetic packaging design concepts:
luxury cosmetic packaging concept is achieved by rigid shape cosmetic packaging boxes, meanwhile, accurate gold foil frame registration transfers beautifying and make up effect as punching accurate. Eco friendly cosmetic packaging design concept is achieved partly by glossy paper plus grey board.
Cosmetic packaging boxes material and crafts:
colorful palettes simulating piano key are custom printed on glossy paper cosmetic packaging boxes, this will not only transfer wonderful make up and beautifying effect via visual sense, but also integrate harmony effect introducing by piano key via listening sense.In a result, luxury cosmetic packaging effect can be touched by multiple senses and keep longer and deeper impression inside public audience's mind. Super rigid outer shape is another key marketing element to win public favor to achieve colorful make up effect, so that you can transfer instant results to set up a pole to see its shadow at once. Rigid shape and rigid color palettes shape as well as rigid gold frame are composed of this fantasy effects. Glossy lamination plus glossy paper and grey board are composed another luxury display factor. Meanwhile, if you are very care on eco friendly cosmetic packaging effect, you are also allowed to replace plastic glossy lamination with glossy varnishing oil. So that you can achieve total environmental protective enterprise image and win public favor again. If you are interested in this cosmetic packaging boxes design, you are allowed to select it and custom printed your own logo on this luxury cosmetic packaging gift boxes. So that your brand can be exposured along with your cosmetic and beauty products display in front of public audience. Of cause, if your budget is enough, you can also custom cosmetic packaging boxes made of original ecological bamboo. Here are bamboo cosmetic containers for color palettes for your reference: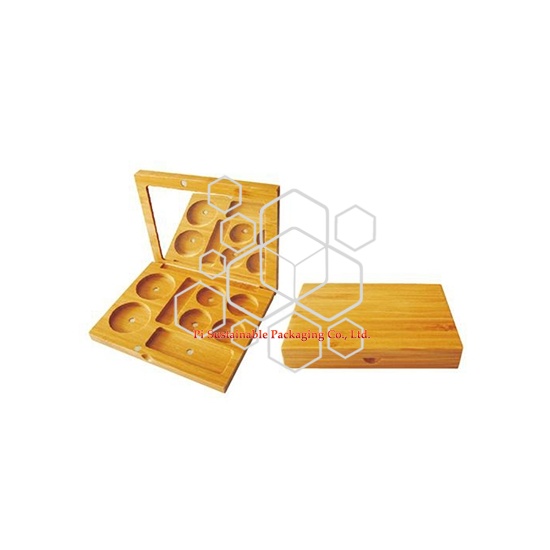 Meanwhile, you can also apply rigid drawer structure in following picture to your bamboo cosmetic packaging boxes: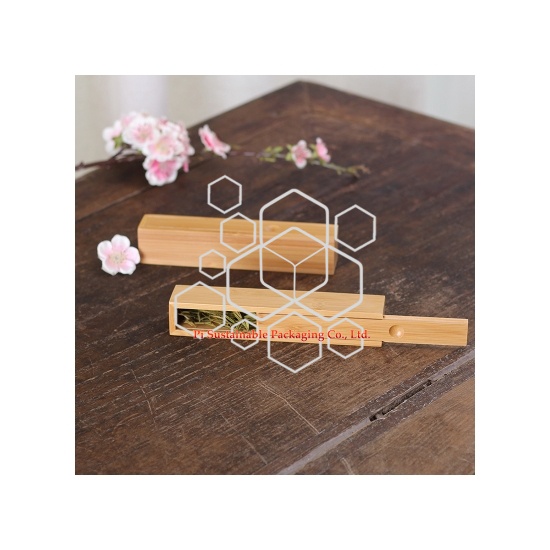 Custom cosmetic packaging solutions:
Our custom cosmetic packaging solution involves multiple cosmetic packaging material selection, such as paper, bamboo, wooden, leather, imitation leather, fabric, acrylic, plastic etc. Meanwhile, multiple cosmetic packaging boxes structure and original innovative cosmetic packaging boxes design and cosmetic containers shape design are composed of a marketing combination blow to achieve unique cosmetic brand display, unique cosmetic packaging display and differential competition. If you would like to upgrade your cosmetic packaging design, our original innovative cosmetic packaging design is also able to entitle unique brand story to your cosmetic items and your brand. Here is another one custom cosmetic packaging design applied ancient and mysterious pyramid shape for your easy understanding: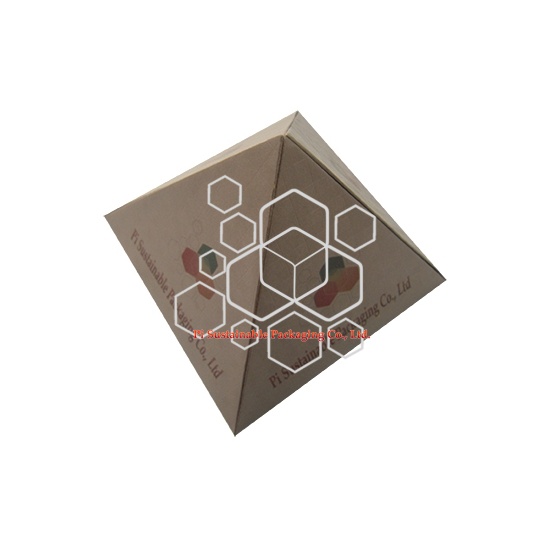 Added value:
We are not only able to provide cosmetic packaging boxes with valuable clients group, but also cosmetic containers and bottles and jars etc. So that you can save your valuable time and effort and focus more on your core competitive strength. Meanwhile, we will keep constant cosmetic packaging design style and brand identity recognization can be focused into a strong light thanks to conbination of cosmetic packaging boxes and cosmetic containers supplies. For example, if you would like to achieve eco friendly cosmetic packaging design effect for your brand, then we can provide eco friendly cosmetic essential oil packaging containers as below: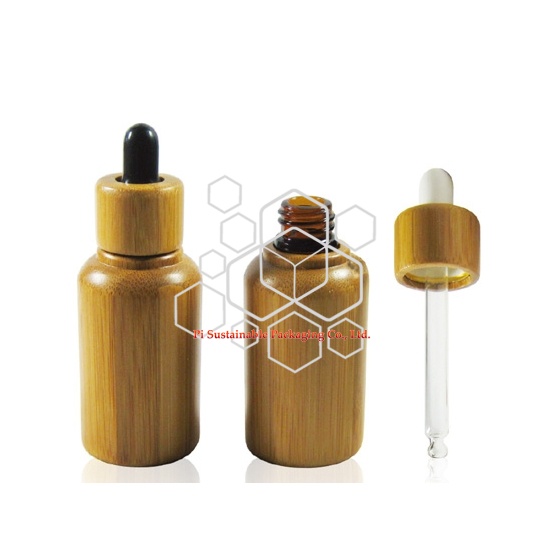 meanwhile, you can adopt above bamboo cosmetic packaging boxes or pure fancy paper cosmetic packaging boxes as below: