Choosing the Perfect Luxury Cosmetic Packaging Suppliers
Sep 11,2023 | Views: 109
In the realm of cosmetics, presentation is paramount. Luxury cosmetic packaging serves as the exquisite outer shell that cradles and elevates your product to a level of sophistication and allure that captivates consumers. If you're on the hunt for the premier suppliers in the realm of
luxury cosmetic packaging
, here are some tips:
1. Quality
In the realm of luxury, compromise is never an option. Seek out suppliers who are unwavering in their dedication to premium materials and impeccable craftsmanship. The tactile experience of your packaging should seamlessly mirror the luxury of your cosmetics.
2. Customization
Every brand possesses its unique identity, and your packaging should mirror this individuality. Opt for suppliers who offer bespoke solutions, allowing you to craft packaging that harmonizes flawlessly with your brand's visual narrative.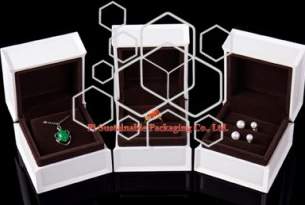 3. Sustainable Luxury
In an era of heightened environmental consciousness, sustainable packaging is not just a trend but a responsibility. Prioritize suppliers who offer eco-friendly materials and practices, enabling you to resonate with eco-conscious consumers.
4. Innovation
Stay on the cusp of cutting-edge trends by collaborating with suppliers who are proficient in the latest packaging innovations. Innovative designs can establish your brand as a trailblazer within the industry.
5. Dependability and Consistency
Consistency is the bedrock of maintaining your brand's image. Ensure your selected supplier can consistently deliver the quality and quantity you require, adhering to deadlines with unwavering precision.
6. Balancing the Budget
While luxury packaging entails an investment, the synergy between quality and cost-effectiveness is pivotal. Search for a supplier who offers a compelling balance between opulence and affordability.
Prev: Where to find luxury cosmetic packaging near me?
Next: What are the different types of cosmetic packaging?